Ductless Heating and Cooling — How to Get Started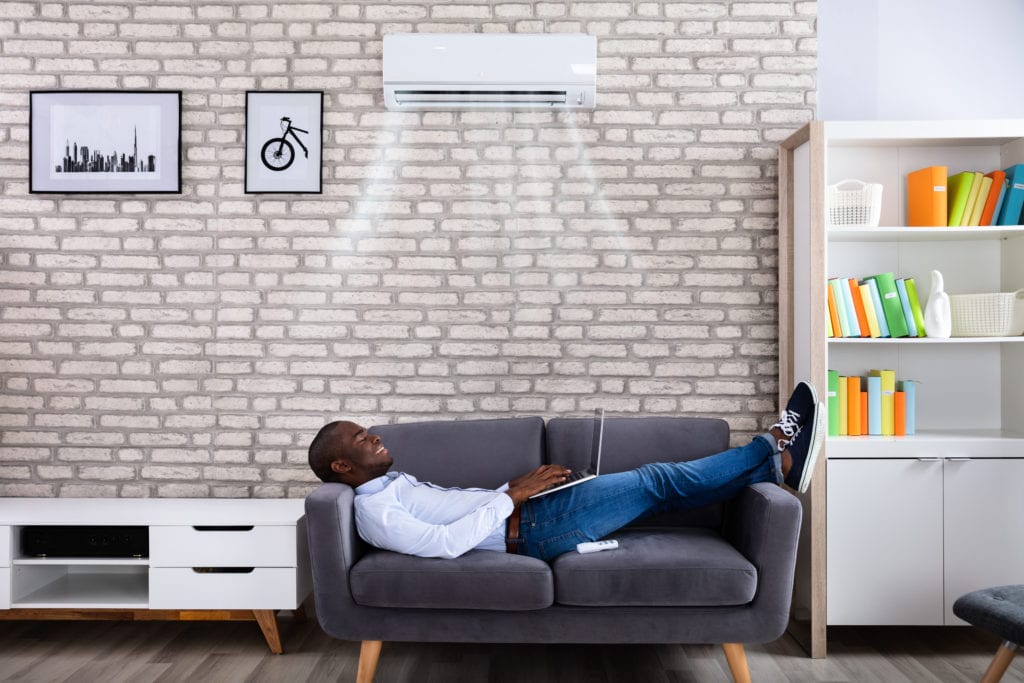 Ductless Heating and Cooling Guide
Ductless heating and cooling systems have been part of the heating, ventilation and air conditioning (HVAC) industry for decades, but were relatively uncommon in the United States until recent years. Ductless HVAC systems provide efficient heating and cooling in spaces that cannot accommodate ceiling or under-floor ducts. Ductless heating and cooling systems are easy to install, require minimum equipment, and fit in any size room. Best of all, ductless systems offer maximum climate control and often use less energy than other types of HVAC systems.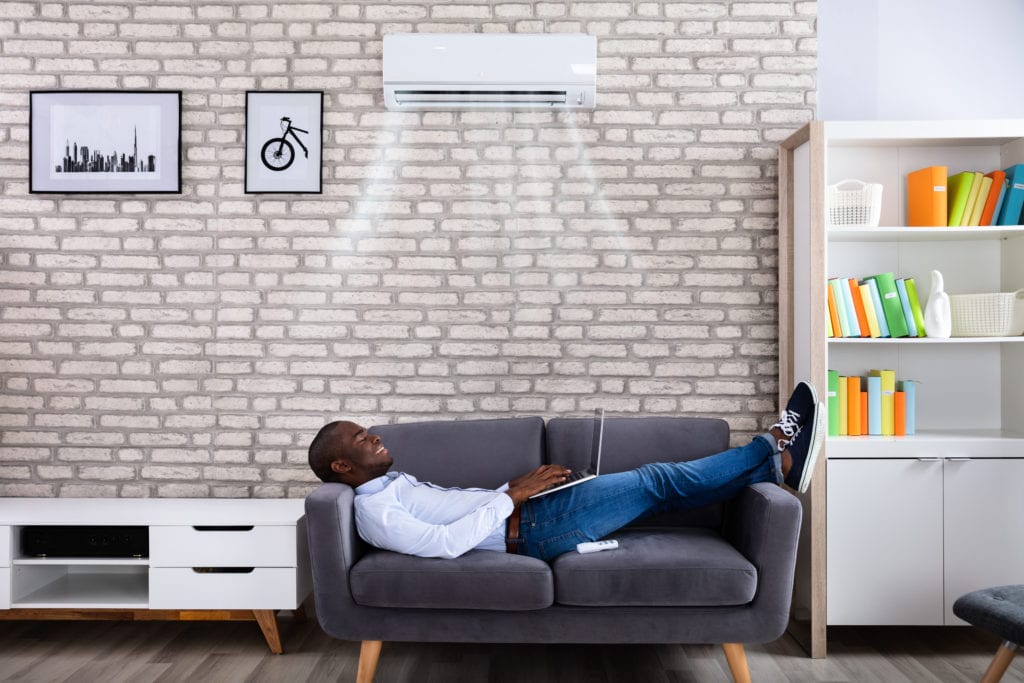 [deals-hub-ad]
What Are Ductless Heating and Cooling Systems?
Ductless HVAC systems provide climate control for houses and buildings that do not have central heating and air conditioning ducts installed. Basic ductless systems, called mini-splits, consist of two pieces of equipment, including an outdoor condenser and indoor air handler, connected by flexible lines that deliver hot and cold air. The outdoor unit can mount to an exterior wall or sit on a concrete or plastic slab, while the indoor unit mounts to an interior wall. Some indoor air handlers can sit on the floor. Your home's electrical infrastructure powers the outdoor unit and cooling and heating lines connect the condenser and air handler through a three-inch conduit in the wall.
The amount of space a mini-split system can cover depends on its British Thermal Unit (BTU) rating. A 9000-BTU system can heat and cool a 250-square-foot space, while a 24000-BTU system can handle up to 1,000 square feet. Typically, mini-split systems include a remote control and some have Android and Apple apps, which you can use to connect the system to your home network to control the system via mobile device.
Single-zone and Multi-zone Ductless Heating and Cooling Systems
Single-zone systems include one indoor air handler, which gives you the ability to control heating and air conditioning from a single unit. Multi-zone systems, called multi-splits, include a single outdoor unit and multiple indoor air handlers. Typically, each indoor air handler has its own remote control, enabling you to control temperature at the room level.
Ductless HVAC System Installation
HVAC manufacturers design many systems for DIY installation – some of which are mini-split and some multi-split. Most systems come with pre-charged refrigerant lines, eliminating the need to hire an HVAC professional to charge the unit. Kits include a mounting bracket for the indoor unit, and most come with a template to help you drill holes precisely. Some kits also include a bracket for mounting the outdoor unit.
Tools used to install a ductless heating and cooling system include:
Wrenches
Hex keys
Drill and drill bits
Hole saw
Wire cutters
Screwdrivers
Carpenter's level
While experienced handypersons can successfully install a mini-split system, people unfamiliar with using tools should hire a professional HVAC installer to handle the job. You should also hire a professional electrician to connect the outdoor unit to your home's electrical structure.
Pros of Ductless Heating and Cooling Systems
Ductless heating and cooling systems work best in houses or buildings that do not have systems already installed and in spaces that cannot accommodate air ducts. Easy installation tops the list of ductless system advantages. The small size of indoor mini-split units makes them easy to mount, even in small spaces such as sheds or laundry rooms.
Ductless heating and cooling systems eliminate the need for noisy window air conditioners and potentially dangerous space heaters. Central heating and cooling systems require periodic duct cleaning, which typically requires hiring a HVAC professional. Ductless systems come equipped with small filters, which you can remove and clean with a vacuum or water a couple of times per month.
Since the outdoor unit of a ductless system generates heating and cooling, the indoor air handler operates with little or no noise. Many ductless systems are ENERGY STAR certified, which may significantly reduce your electricity consumption.
Central air conditioning and heating systems typically have a single thermostat, which means you can only set one temperature for your entire house. Since each indoor ductless unit has a thermostat and remote control, you can adjust the temperature to your liking in each room. Some multi-split outdoor units can connect to as many as four indoor air handlers.
Drawbacks of Ductless HVAC Systems
Ductless heating and cooling systems cost more than many other systems. For example, you can buy a 9800-BTU window air conditioner for less than $540, while an equivalent ductless system costs more than $750.
An indoor ductless HVAC unit can create an eyesore, particularly in small rooms. A small indoor air handler can measure more than 28 inches wide and protrude from the wall by more than seven inches. Mounting an indoor air handler near the ceiling, the most common and efficient placement, may disrupt a room's aesthetic. Exposed heating and cooling lines can also create an unsightly appearance on exterior walls. Some ductless HVAC system manufacturers sell DIY cover kits to hide exposed lines.
Shopping for Ductless Heating and Cooling Systems
You can purchase ductless HVAC systems at most big box home improvement stores, including Home Depot, Lowes and Walmart. Popular brands include Bosch, Celiera, DELLA, DuctlessAire, MRCOOL, Panasonic and Ramsond.
Before making a purchase, research the market and read ductless heating and cooling systems reviews. We publish reviews of new and popular ductless HVAC systems. Ductless heating and cooling system users often provide the most helpful feedback. When shopping for a system, read customer reviews on home improvement store websites and the sites of HVAC system manufacturers.