End of Summer Countdown: Get Your House Fall-Ready With This Home Maintenance Checklist
With the seasons ever-changing we are always looking to update our maintenance checklist.  Be sure to read our updated Fall Home Maintenance checklist.
We hope you like the products we recommend. Just so you are aware, Freshome may collect a share of sales from the links on this page. 
We have homework for you to complete before summer is over: get your home ready for fall. But don't worry. This home maintenance checklist has fun, design-oriented tasks, too.
Fall rolls around fast and it's best to get your house ready for cold-season nesting while the weather is still good. And if you're a goal-oriented person, checking off these pre-fall season home maintenance tasks soon means you can reward yourself with the best Labor Day weekend ever.
1. Paint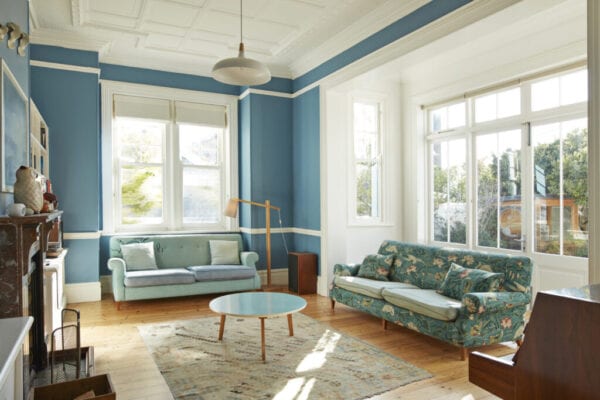 Klaus Vedfelt / Getty Images
Summer is the perfect time to freshen up your walls. The weather is warm and you can leave your windows and doors open to air out paint odors. Why not paint with the latest eco-friendly paint formulations that are odor-free and contain low or no harmful VOCs compounds?
2. Check for (and repair) air leaks
Andrea Rugg / Getty Images
You can solve the drafty room issue and create a more energy-efficient space by taking a few minutes to find any places where cold air could potentially enter.
From the outside, walk around your home looking for cracks or holes around your windows, walls, doors or places where wiring might enter your home. Fill them with some exterior caulk in a matching color. Caulk costs around $5. And sealing the leaks in the summer is the best time, since caulk flows and dries best in warmer weather.
From the inside, look for cracked or dried out, shrunken putty around windows. Or see if there is light coming from a section of a door jamb. You can also hold a lit incense stick near a window or door on a windy day to see if the incense smoke blows from a certain section of the closed window or door.
3. Prep your fireplace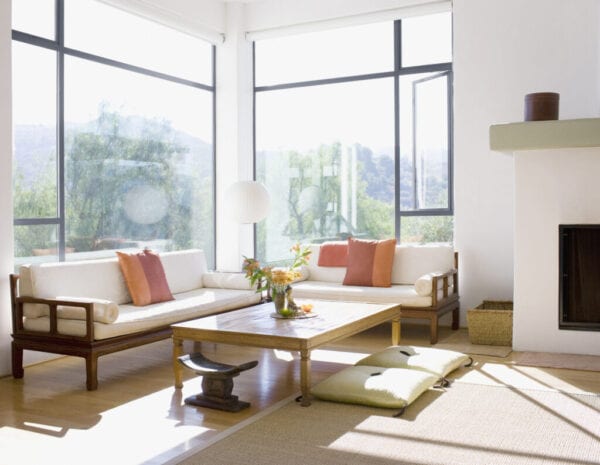 Tom Merton / Getty Images
Take a good look at your fireplace or call in a qualified and well-recommended professional to give it a good cleaning and inspection before you start using it again. It's also a good time to order your firewood to have it ready to go.
Don't have a fireplace and wish you did? Check out these cool electric fireplaces.
4. Clean out the gutters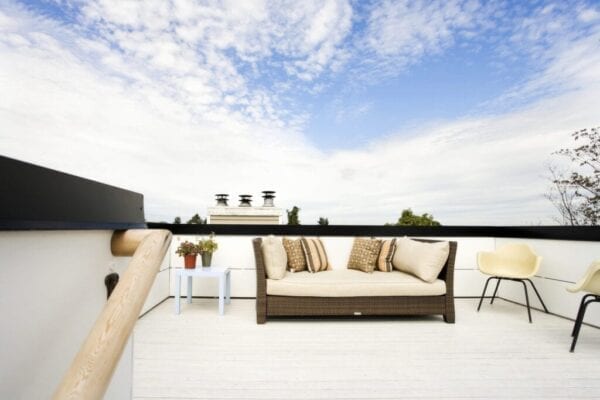 jhorrocks / Getty Images
If you have a home with rain gutters, take a look at what's built up in your gutters and clear it out before the rains come. Clogged gutters overflow in the wrong places and can damage stucco, roofing, and other exterior elements.
5. Air out your winter jackets and bedding
Pick a sunny, breezy day to layout your winter duvets, blankets, pillows, area rugs, and outerwear that have been in storage all spring and summer. The ultraviolet light in the sunshine is a great disinfectant. Exposing your fall and winter items to fresh air and sunshine will also kill odors and mild mildew.
6. Cozy up your space with heavier-weight fall textiles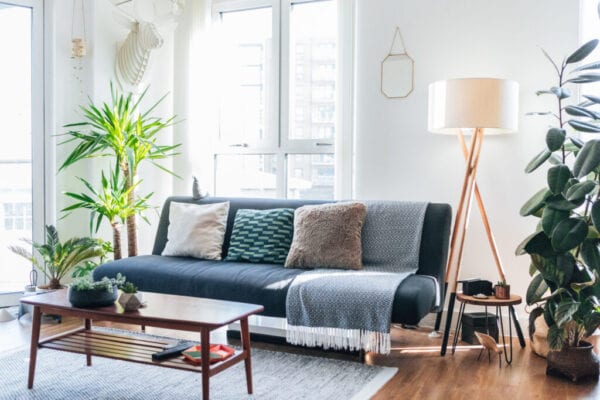 Oscar Wong / Getty Images
Swap out your white linens and light summer textiles with heavier fall textiles. Good fabric options for fall include velour, velvet, corduroy, faux suede, microfiber, and faux fur. Items to swap out to get your home cozy enough for fall include:
Sofa and chair slipcovers
The key to creating a successful design is to layer. In fall and winter home design, more is more, so don't be afraid to go over the top with a fur throw blanket, lots of pillows, and a combination of colors, prints, and soft fabrics. The more texture, the warmer and more inviting the feel.
7. Create a mudroom section in your entryway
PC Photography / Getty Images
Regardless of how space-challenged you maybe, find a wall, nook, or spot where you can catch all your fall and winter gear like boots, jackets, and hats. The best elements to consider adding are:
A small, easy-to-clean rug to set your dirty or wet boots on.
A chair or small ottoman to sit on to remove your boots. An ottoman or bench that opens up for storage or a cubby-style bench or low bookcase would be a great seating option that also offers extra storage.
Wall hooks or a wall-mounted organizer to hold jackets, hats, scarves, and other gear.
Some mudroom and entryway organization items in stores now: