United Vacations promo codes
Moving is stressful, and we'd like to make it as easy as possible for you. That's why we offer deals like these from United Vacations. We update deals daily but keep in mind, retailers may change their offerings at any time. Choose from tailored packages for every pleasure and passion. If you're traveling with family or friends, use Groups Your Way to find flexible options to book your trip together.
How to redeem your United Vacations coupons
Select your favorite deal and then click "Continue to Store" to arrive at the United Vacations website.
Select your trip and flight preferences.
Enter your United Vacations promo code and apply any and all discounts.
If your code doesn't automatically populate, copy it over.
Finalize and complete your online order.
United Vacations customer support
If you're planning to travel with United Vacation, contact (888)854-3899 from 9 a.m. to 12 a.m. EST. If you're inquiring about a current reservation, call the Customer Service Support Team Monday-Saturday from 9 a.m. to 7 p.m. EST.
You can also visit the website's Contact Us page and troubleshoot yourself. There are many options available online to assist you in handling any issue that you may come across.
United Vacations return policy
A return policy is not applicable for United Vacation purchases.
United Vacations trade-in policy
United Vacation does not currently outline a trade-in policy.
United Vacations price matching
United Vacation does not currently outline a price-matching policy.
How it works
We have discounts and coupon codes from top brands across a number of categories. If you're searching for a Wayfair coupon, look under "furniture" or "home improvement and decor." To get your hands on an Amazon coupon, look under "top retailers."
Find deals for whatever you need and explore offers from popular retailers like Home Depot, Kohl's, Walmart, Dollar General, and Nordstrom. And get insider information on sales, free shipping, BOGO deals, and more!
How do I get a coupon code?
Once you find the offer you want, simply click "get deal" on the bottom right corner. The offer will be a promo code that you can manually copy, or that automatically saves to your pasteboard. Simply apply your deal at checkout!
Do coupons and promo codes expire?
We show you the latest offers from your favorite brands. But once you access your offer, don't dally! Some deals don't last forever, so check the top right corner of the offer and make a note of the expiration date.
But if your deal does expire, have no fear! Our system updates coupons daily, so you can find the latest discounts on the things you want and need.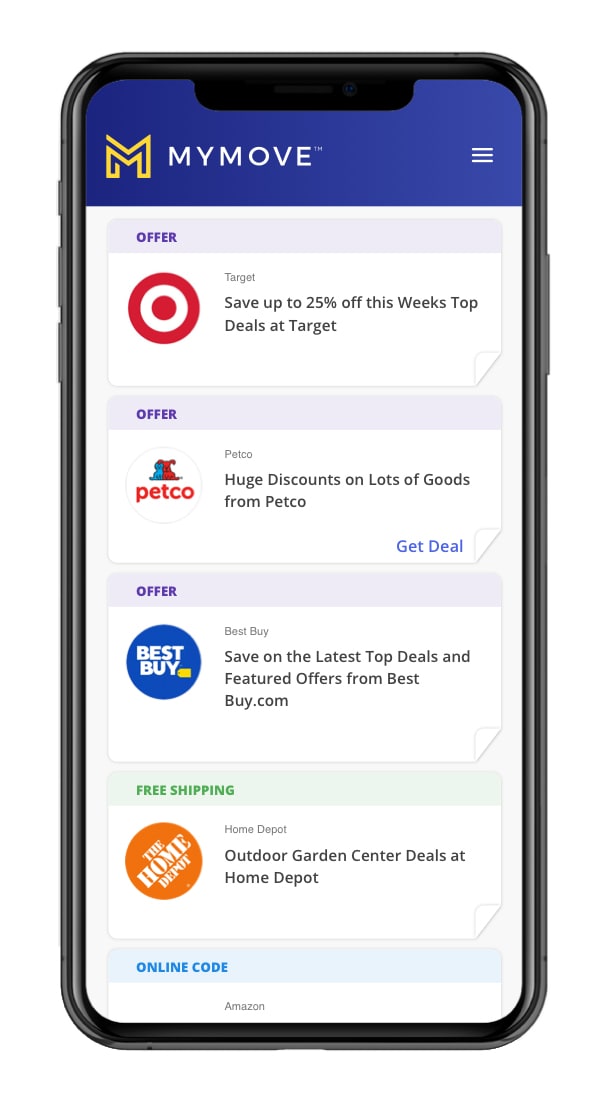 Learn money-saving tips and tricks