Showtime deals
Our mission is to give you a time-out from the tediousness of moving and help you reduce expenses with bargains and discounts like these Showtime coupon codes. These offers are updated daily, but retailers may include changes and exclusions to these Showtime deals.
How to redeem your Showtime promo codes
Find the deal you wish to redeem, then click "Continue to store" to navigate to the Showtime website.
When the Showtime website appears, click the "Try 30 days Free" button to set up your account.
After the 30-day free trial, your monthly paid subscription starts.
The code should already be applied in check out but if you don't see it, enter the promo code in the "Have a promo code?" dropdown
Showtime customer support
Seven days a week, 9 a.m. to 3 a.m. EST
Showtime Help Center.
Customer service: (877)-SHOWTIME or 1(877)474-6984
Chat Box with live agents during business hours.
Showtime delivery options
Showtime's entertainment content immediately becomes available for streaming through your favorite devices including iPad, iPhone, Apple TV, Android, AndroidTV, Chromecast, PlayStation 4, Fire, Fire TV, LG, Oculus, Facebook's Portal TV, Roku, Samsung, and Xbox
All of these devices follow the same delivery procedure.
Download Showtime from the provider's store or add from its menu.
Launch the Showtime channel and follow the sign-in instructions.
Start the free trial.
Showtime's content is also available for streaming on Showtime.com.
Showtime return policy
Showtime allows you to cancel at any time. You will be able to sample Showtime content free for 30 days. If you want to skip being charged, you can cancel anytime before the 30 days run out.
Cancelling through a computer web browser
Visit Google Store Subscriptions."
Find your Showtime subscription.
Select "Cancel Subscription."
Cancelling using an Android Device
Navigate to the Google Store.
Press "Menu" and proceed to subscriptions.
Select "Cancel Subscriptions."
Showtime trade-in policy
Showtime doesn't offer a trade-in policy.
Showtime price matching
Showtime doesn't feature price matching promotions.
How it works
We have discounts and coupon codes from top brands across a number of categories. If you're searching for a Wayfair coupon, look under "furniture" or "home improvement and decor." To get your hands on an Amazon coupon, look under "top retailers."
Find deals for whatever you need and explore offers from popular retailers like Home Depot, Kohl's, Walmart, Dollar General, and Nordstrom. And get insider information on sales, free shipping, BOGO deals, and more!
How do I get a coupon code?
Once you find the offer you want, simply click "get deal" on the bottom right corner. The offer will be a promo code that you can manually copy, or that automatically saves to your pasteboard. Simply apply your deal at checkout!
Do coupons and promo codes expire?
We show you the latest offers from your favorite brands. But once you access your offer, don't dally! Some deals don't last forever, so check the top right corner of the offer and make a note of the expiration date.
But if your deal does expire, have no fear! Our system updates coupons daily, so you can find the latest discounts on the things you want and need.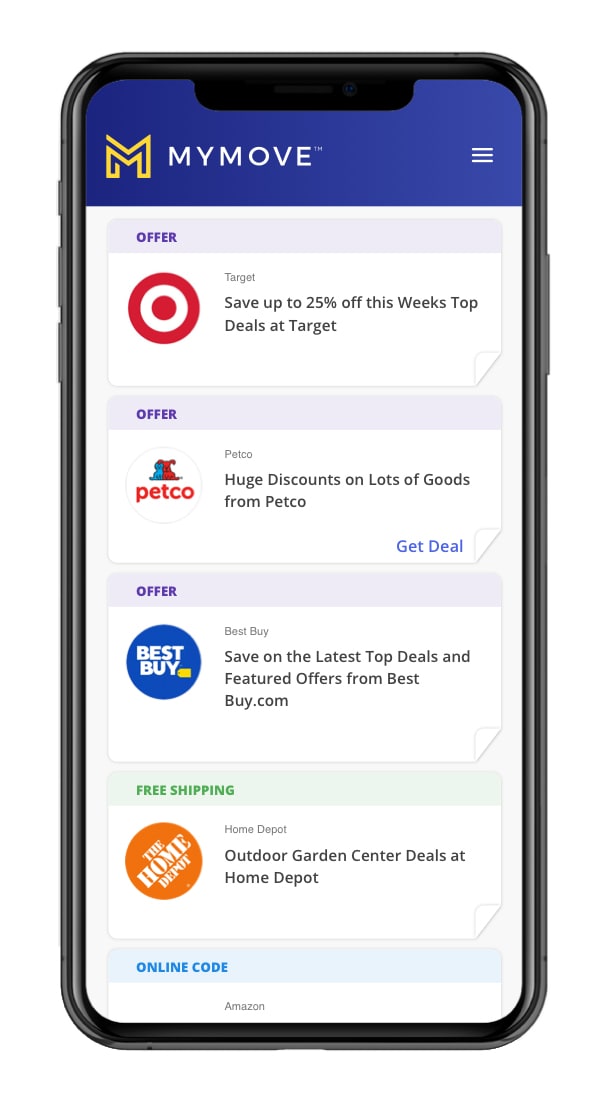 Learn money-saving tips and tricks