Johnston & Murphy coupons
To help relieve the stress of moving, check out deals and discounts like these Johnston & Murphy promo codes. Our system updates deals daily, but retailers are always entitled to make changes or apply exclusions.
How to redeem your Johnston & Murphy discount deals
Choose the deal you wish to redeem, click "Continue to Store" and the coupon will automatically be applied as you navigate to the store website.
Once on the website, choose the products you wish to purchase, and then click 'Add to Bag'.
Once you're ready to complete your transaction, head over to your Shopping Bag.
The discount will appear on your order automatically.
When you're ready, click complete "Checkout" and fill in the relevant fields and then proceed to the payment page.
Johnston & Murphy customer support
Customer Support: U.S. 1(800)424-2854.
Available Monday – Friday between 7 a.m. – 6 p.m. and Saturday between 9 a.m. – 1 p.m. CST.
Johnston & Murphy delivery options
All Standard Ground Shipping orders will be delivered within 3-5 business days – apart from on holidays. If you prefer your item sooner, then you can opt for an Express Order. If you place your order before 1pm CST Monday – Thursday then you will receive your order next day or within 2 days, depending on which option you selected.
Shipping charges are calculated based on your purchase total prior to tax and shipping.
Johnston & Murphy return policy
Johnston & Murphy offers returns and exchanges if you are not 100% happy with your product. You can either return your purchase by sending the item back to Johnston & Murphy using the prepaid label in the package you received, or you can drop off your parcel at a local FedEx location.
You can also return or exchange your item by visiting any of Johnston & Murphy's retail stores.
Johnston & Murphy trade-in policy
Johnston & Murphy doesn't specify a trade-in policy for customers.
Johnston & Murphy price matching
If customers purchase a product which then enters the sale within 14 days of the sale, then Johnston & Murphy will honor the sale price. Customers are advised to contact customer services in order to check if they are eligible for the price adjustment.
How it works
We have discounts and coupon codes from top brands across a number of categories. If you're searching for a Wayfair coupon, look under "furniture" or "home improvement and decor." To get your hands on an Amazon coupon, look under "top retailers."
Find deals for whatever you need and explore offers from popular retailers like Home Depot, Kohl's, Walmart, Dollar General, and Nordstrom. And get insider information on sales, free shipping, BOGO deals, and more!
How do I get a coupon code?
Once you find the offer you want, simply click "get deal" on the bottom right corner. The offer will be a promo code that you can manually copy, or that automatically saves to your pasteboard. Simply apply your deal at checkout!
Do coupons and promo codes expire?
We show you the latest offers from your favorite brands. But once you access your offer, don't dally! Some deals don't last forever, so check the top right corner of the offer and make a note of the expiration date.
But if your deal does expire, have no fear! Our system updates coupons daily, so you can find the latest discounts on the things you want and need.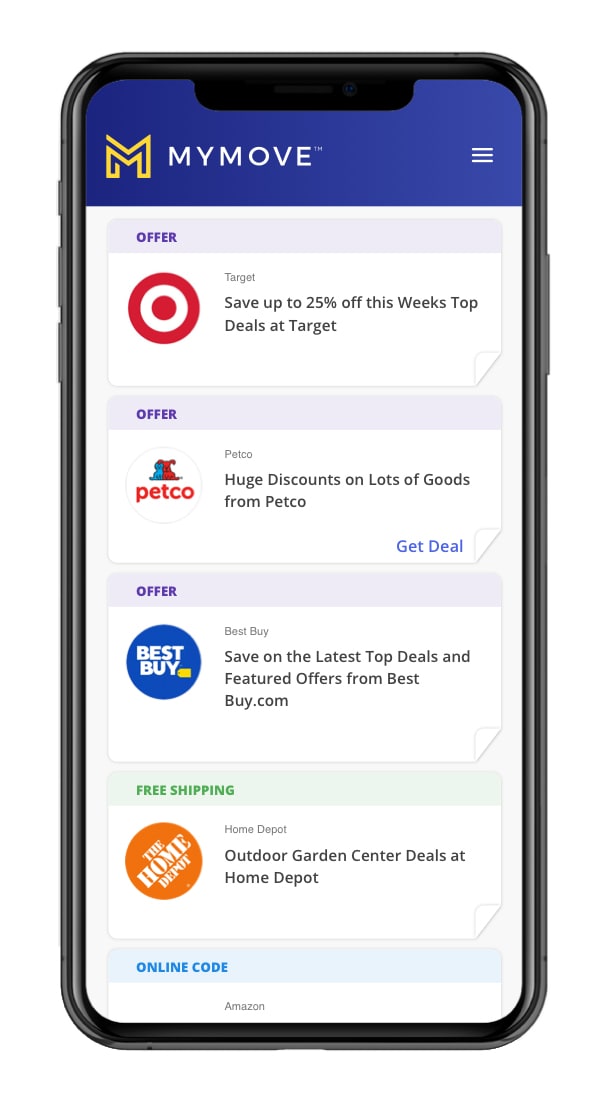 Learn money-saving tips and tricks