Dashlane promo codes
Dashlane is an app for Android and iOS that makes password management streamlined and easy. Use it to create, save, and autofill your passwords so you can save time on your devices while preventing inconvenient lockouts from your accounts. Depending on the membership tier, a Dashlane subscription also provides additional security-focused features, such as virtual private network (VPN) encryption. Our goal is to help take the stress out of your move by offering deals like these Dashlane discounts on our site. Our system updates daily, but offerings are subject to change based on the retailer and exclusions may apply.
How to redeem your Dashlane promo codes
Click "Continue to store" to go to the Dashlane website
Shop subscription options on the company's website and add your subscription of choice to the cart
When you're ready to purchase, click "Checkout"
You should see your promo code automatically applied. If you don't see it, enter your copied Dashlane promo code in the "Have a promo code?" dropdown.
Please note that promo codes must be added during checkout, since Dashlane will not honor promo codes once checkout has been completed.
Dashlane customer support
You can contact support through email:
Email support available at support@dashlane.com
Use Dashlane's online contact form.
Dashlane app options
Dashlane is available for purchase and download on the Apple Store and Google Play.
Dashlane return policy
In keeping with its 30-day money-back guarantee, Dashlane lets customers cancel their subscription for a refund as long as they do so within the first 30 days of purchasing. You're eligible for a refund within 30 days, no matter your reason for canceling, making it truly risk-free.
Dashlane trade-in policy
If you downgrade your existing Dashlane subscription to a cheaper one, you'll receive a prorated credit for the remaining value of your prior subscription. If you upgrade your subscription, you only need to pay for the difference and not the full amount of the subscription.
Dashlane price matching
Dashlane does not offer a price match guarantee on its subscription services.
How it works
We have discounts and coupon codes from top brands across a number of categories. If you're searching for a Wayfair coupon, look under "furniture" or "home improvement and decor." To get your hands on an Amazon coupon, look under "top retailers."
Find deals for whatever you need and explore offers from popular retailers like Home Depot, Kohl's, Walmart, Dollar General, and Nordstrom. And get insider information on sales, free shipping, BOGO deals, and more!
How do I get a coupon code?
Once you find the offer you want, simply click "get deal" on the bottom right corner. The offer will be a promo code that you can manually copy, or that automatically saves to your pasteboard. Simply apply your deal at checkout!
Do coupons and promo codes expire?
We show you the latest offers from your favorite brands. But once you access your offer, don't dally! Some deals don't last forever, so check the top right corner of the offer and make a note of the expiration date.
But if your deal does expire, have no fear! Our system updates coupons daily, so you can find the latest discounts on the things you want and need.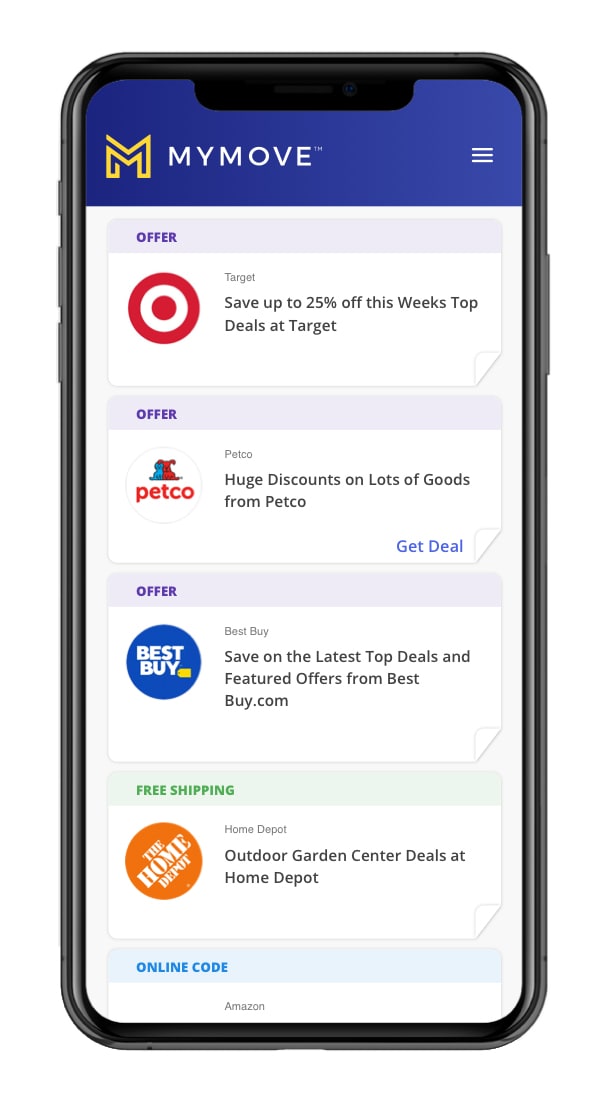 Learn money-saving tips and tricks