Chewy coupons and promo codes
We strive to take the stress out of moving and help you save money by offering deals like these Chewy discounts. Our system updates deals daily, but offerings are subject to change by the retailer and exclusions may apply.
How to redeem your Chewy deals
Click on "your cart" on the upper right corner of the screen.
You'll see the items in your shopping cart, and on the right, an orange button that says "Proceed to Checkout." Click it.
You'll be taken to a page where you either need to log in or register to continue.
Once you've done that, you'll reach the "One-Step" checkout page.
On the right side of the screen is a white box with your order summary. Below that box is another box that says "Promo Code."
Write your promo code in the box, and click "Apply."
Chewy customer support
The website indicates that their call center is open 24 hours a day.
You can also utilize the online live chat as well as their message center on their website.
Chewy delivery options
Apply your Chewy promo codes and choose how you'd like to have your items delivered.
Free Shipping Policy
If your order is over $49, shipping is free.
Paid Shipping
For orders less than, the cost of shipping is $4.95 for flat-rate shipping.
AutoShip
When you sign up for Autoship with Chewy, you'll get 40% off your first Autoship.
5% off all future deliveries.
In-Store Pick-Up
Chewy is owned by PetSmart, and even though they are separate, you can find many of the products you find online at Chewy in PetSmart stores, though Chewy is often cheaper.
Chewy return policy
Chewy has a very flexible return policy on almost all of their items.
Chewy customers can return products within 365 days of purchase.
Returns aren't accepted on prescription medicine.
Chewy trade-in policy
Chewy does not have a trade-in policy.
Chewy price matching
Chewy does not indicate that they have a price matching policy. But, other sites and stores do match to Chewy. Chewy is owned by PetSmart and you're likely to find the lowest prices at Chewy.
How it works
We have discounts and coupon codes from top brands across a number of categories. If you're searching for a Wayfair coupon, look under "furniture" or "home improvement and decor." To get your hands on an Amazon coupon, look under "top retailers."
Find deals for whatever you need and explore offers from popular retailers like Home Depot, Kohl's, Walmart, Dollar General, and Nordstrom. And get insider information on sales, free shipping, BOGO deals, and more!
How do I get a coupon code?
Once you find the offer you want, simply click "get deal" on the bottom right corner. The offer will be a promo code that you can manually copy, or that automatically saves to your pasteboard. Simply apply your deal at checkout!
Do coupons and promo codes expire?
We show you the latest offers from your favorite brands. But once you access your offer, don't dally! Some deals don't last forever, so check the top right corner of the offer and make a note of the expiration date.
But if your deal does expire, have no fear! Our system updates coupons daily, so you can find the latest discounts on the things you want and need.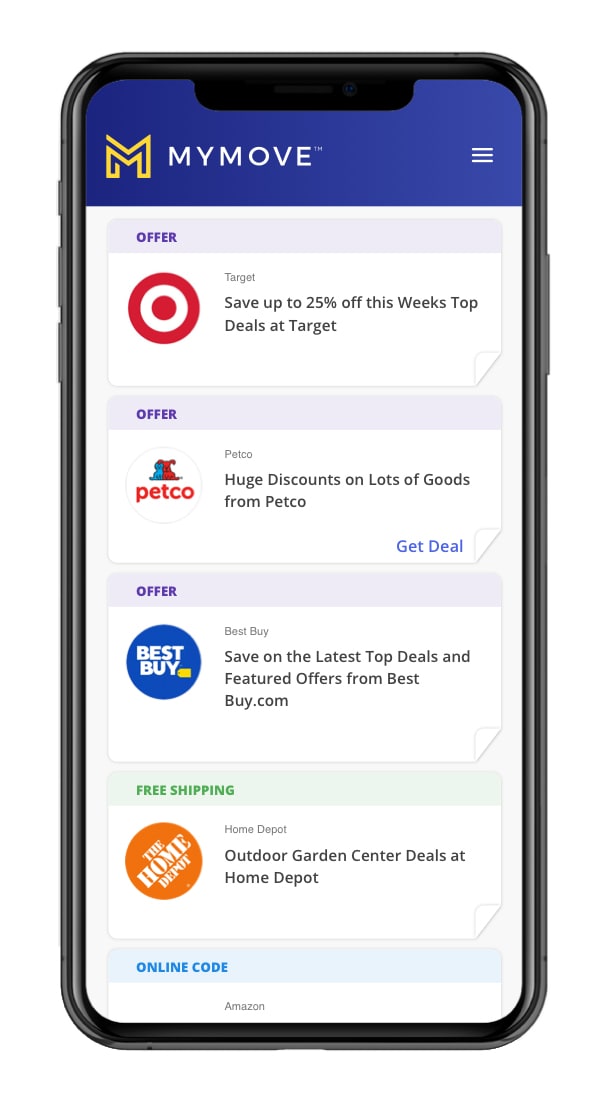 Learn money-saving tips and tricks