Babbel deals and coupon codes
Deals and discounts like these Babbel coupons are just one way we try to save you money and take the stress out of moving. Our system updates deals daily, but we can't guarantee the retailer hasn't changed their deal or applied an exclusion.
How to redeem your Babbel coupon
Choose the deal you wish to redeem, click "Continue to store" to navigate to the Babbel website.
Copy the discount code provided, then navigate to the Babbel website.
When on the website, choose which plan you wish to purchase and then click "Continue to Payment."
Paste the Babbel promo code into the "Discount code" section on your order summary.
When you're ready, fill in the relevant fields and then click "Continue to Payment." Once payment has been processed, you will gain instant access to the Babbel site.
Babbel customer support
Customer Support: 1(888) 901-2932. Phone lines open between 2 p.m. – 6 p.m. EST, Monday to Friday.
Live Chat support available online.
You can also find answers to all of your questions on the company's extensive database of FAQs within Babbel's Help Center.
Email support available at support@babbel.com
Babbel delivery options
Babbel was one of the world's first language learning apps and it is now the leader in the online language learning industry with millions of active subscribers.
As this is a service-based product, there is no delivery time involved. Upon purchase, you should have instant access to the plan that you signed up for.
Babbel return policy
Babbel's return policy allows its customers to terminate their Premium Contracts within 20 days of purchase.
All cancellations requested in this time period will receive a full refund.
If you purchased your Babbel plan through the Apple App Store, then you will have to contact Apple in order to receive your refund.
Babbel trade-in policy
Babbel doesn't specify a trade-in policy for customers.
Babbel price matching
Babbel doesn't specify a price match guarantee.
How it works
We have discounts and coupon codes from top brands across a number of categories. If you're searching for a Wayfair coupon, look under "furniture" or "home improvement and decor." To get your hands on an Amazon coupon, look under "top retailers."
Find deals for whatever you need and explore offers from popular retailers like Home Depot, Kohl's, Walmart, Dollar General, and Nordstrom. And get insider information on sales, free shipping, BOGO deals, and more!
How do I get a coupon code?
Once you find the offer you want, simply click "get deal" on the bottom right corner. The offer will be a promo code that you can manually copy, or that automatically saves to your pasteboard. Simply apply your deal at checkout!
Do coupons and promo codes expire?
We show you the latest offers from your favorite brands. But once you access your offer, don't dally! Some deals don't last forever, so check the top right corner of the offer and make a note of the expiration date.
But if your deal does expire, have no fear! Our system updates coupons daily, so you can find the latest discounts on the things you want and need.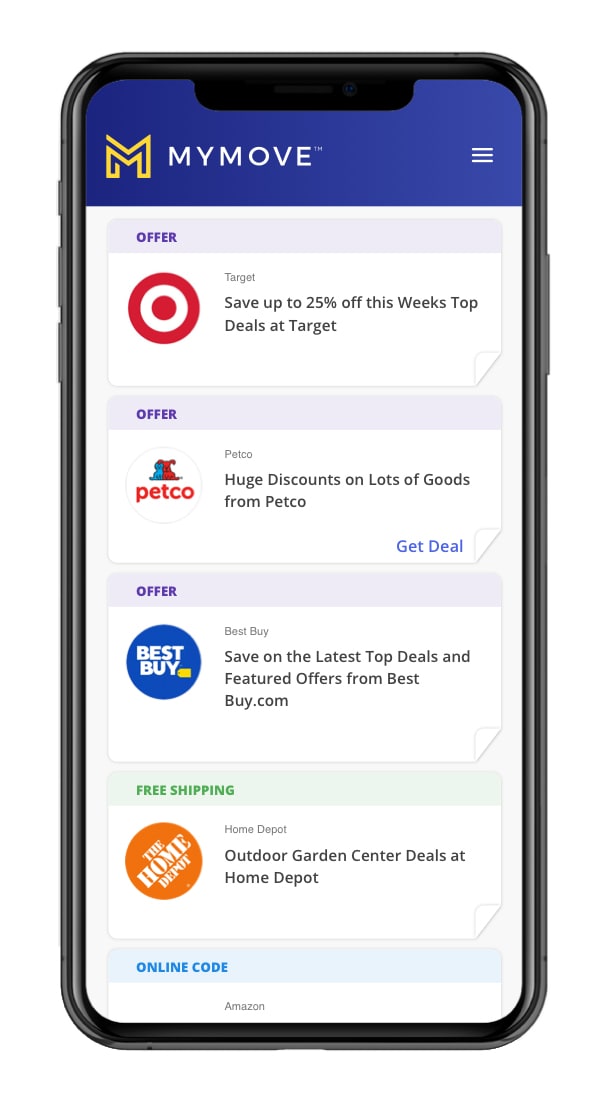 Learn money-saving tips and tricks