Moving To Silicon Valley – Not Easy but Not Impossible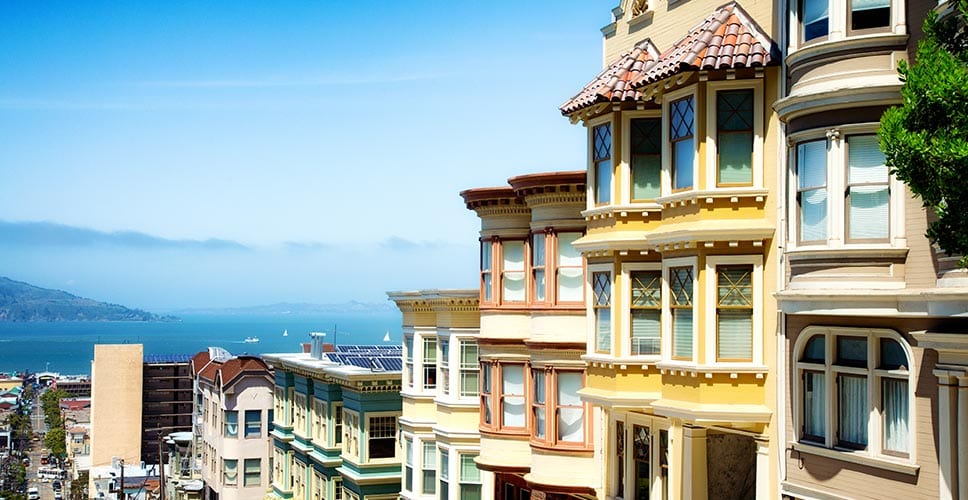 If technology is your game, chances are you want to play it in Silicon Valley. And why not? That's where the headquarters of Adobe Systems, Apple, Cisco Systems, eBay, Electronic Arts, Facebook, Google, Intel and a whole lot more top tech companies live. And that's not to mention the startups and venture capitalists and the like.
Yes, since the 1980s or so, the southern section of the San Francisco Bay Area in the Santa Clara Valley has exploded with technology-based "stuff." And with humans. More than 3.5 million people reside in the region
The explosive growth has been blamed for the significant housing shortage in the area. And what typically happens when demand exceeds supply? Prices go through the roof.
According to an article earlier this year in the San Jose Mercury News, based on numbers from Zillow, the median 20 percent down payment on a house in the San Jose metro is $192,320; in the San Francisco metro, the median down payment is $164,920.
To put that in perspective, the median nationwide value of a house is $195,500.
Options for moving to Silicon Valley
So what's an aspiring tech worker to do when his or her heart is set on moving to Silicon Valley? It is important for those considering this to be willing to look outside the specific town that is home to the headquarters of the company.
That means, of course, that it will almost certainly be necessary to commute. Define the distance you are willing to commute every day and look within that geographic radius first to see what choices are available and whether they are more reasonable.
The reality is, it may be necessary for new residents to think outside the box to find affordable housing. Some Silicon Valley employees have decided to live in vehicles rather than spend hours each day commuting. While it is true that some are living in their car or truck, others are choosing RVs, boats, and campgrounds.
One popular option is to purchase an RV and live in one of the nearby RV parks. Older models are more affordable than the new luxury models and are easier to accommodate in existing parks and campgrounds. It may still be necessary to commute to an area that has parks with availability, but the cost can be substantially less than the amount needed to buy or the thousands of dollars needed to rent in similar areas.
Many area marinas have a live-aboard option that allows owners of small boats to live on their boat while it is docked in the marina. Rates vary but for anyone who owns a boat with living facilities or who is open to investing in one, it can be a viable solution.
Some residents have even find living in a hotel to be a viable option. Ask about long-term rates to see how much it brings down the cost. If not, consider a hotel with a loyalty program – that can allow you to build points for free nights in the future to mitigate cost.
These options require a minimalist mindset and an investment in the space. However, they can be far less expensive than purchasing a home in the area and provide a degree of flexibility besides.
Find a roommate – or a room
There are many people in the Silicon Valley area who capitalize – in a good way – on the opportunity being created by the housing shortage. Craigslist and roommate finding websites have an abundance of homeowners who are looking for financially stable adults to rent a room.
This can be a difficult concept for those who are unaccustomed to sharing space or who require time alone to recharge. However, depending on the arrangement, such a rental agreement can result in thousands in savings each month. Again, just be prepared to live small.
Typically, rent will cover utilities as well as the room and offer access to the kitchen and laundry facilities. Before signing a lease, be sure to ask for references about the landlord from previous tenants and check the status of the home to ensure it belongs to the person from which you will be renting.
The San Francisco Chronicle recently reported that Google and Facebook have plans to build housing units near their headquarters. This may soon offer relief to the housing situation.
For those considering moving to the area to pursue a career, ask the employer whether it offers employees assistance in locating affordable housing.
Many may not. But even then, the lure of Silicon Valley will remain strong for technology and other workers. And that's fine, as long as you go into the moving process with your eyes wide open about the difficulty of finding a place to live.