You Couldn't Convince me to Move to L.A.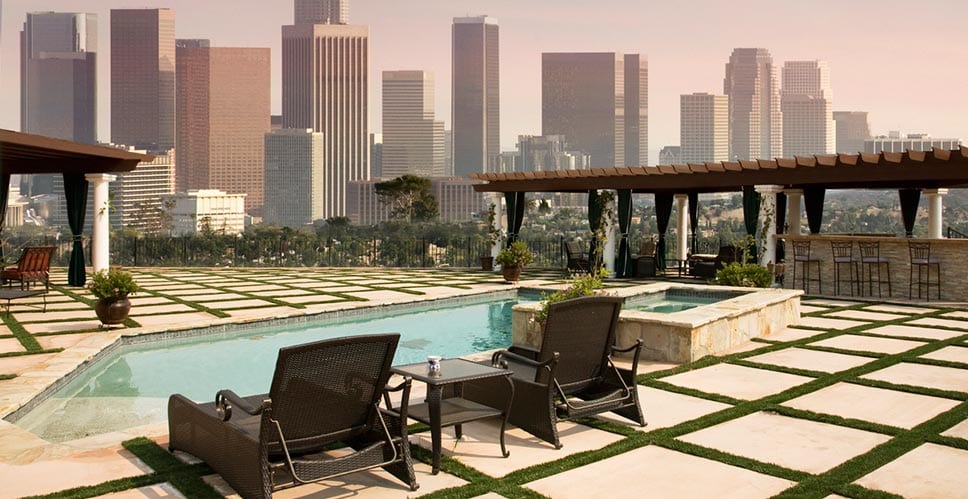 Ah, Los Angeles. A city of movie stars, pampered pooches, and string bikinis – but also beautiful beaches, endless sunshine, high-tech jobs, and plenty of health-conscious shops and fresh farmer's markets.
There's certainly plenty of allure to the City of Angels.
But there's no way you could pay me enough to move there.
In a funny way – but really, it's not funny – that's almost literal. The cost of living in L.A. is insane. Sperling's reports the cost of living for housing in L.A. is more than three times the national average. Many people living in L.A. do not get paid enough to afford a home there.
The city is facing an affordable housing problem, and it's beginning to affect the workforce, according to a survey released recently by the University of Southern California and the Los Angeles Business Council Institute.
Let's break it down
Experts say that people who take on debt that is more than 43% of their monthly income tend to have a harder time paying it back. It's so widely accepted that most banks won't approve a mortgage if it will push you over that limit.
In L.A., income for a typical household was $56,196 in 2015. A family making that much could, in theory, afford to owe $2,014 each month for all its bills – house, car, credit card, student loans, and any other debt.
But how much does a house cost?
Median home value for Los Angeles County in 2015 was $441,900. Even with a 20% down payment, monthly payments for a house at that price would be $$2,198*. That's $184 more than the typical household can afford – and that leaves no room for student loans and car payments.
That's from the Census Bureau, and a couple of years old. The California Association of Realtors reports actual sales prices are higher, reaching a median of $474,550 in March, or $2,354 per month.
Maybe renting would be better?
Maybe, but not much. Average rent was over $2,100 a year ago, and prices have continue to rise. The report from the California Housing Partnership showed the city needs 549,197 properties to address the affordable housing problem.
With housing costs that high, and continually on the rise, you couldn't convince me to move there.
*Calculated based on a 20% down payment, 4% interest rate, 1.16% property tax rate, and estimated insurance premium of $1,000.