8 Critical Reasons Why Your House Isn't Selling (And What You Can Do About It)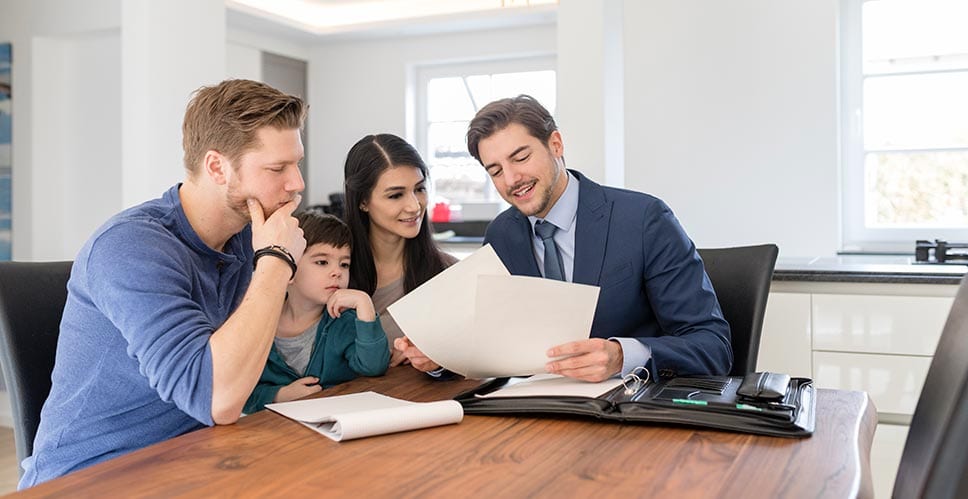 Buying a new home: super-exciting. Selling your old home: not so much. You've cleaned, scrubbed, staged, mowed, pruned and painted, but buyers are still saying "no," and you just don't know why. We've put together this list of eight of the most probable culprits, and what you can do about them.
You're trying to sell the house yourself.
Pocketing the commission for yourself may be appealing, but selling a home is a complex transaction.
"Dealing directly with a seller can be uncomfortable, and at times sellers don't know how to properly handle such a complex transaction," says Veronica Sniscak, a realtor and partner at Bob Lucido Team of Keller Williams Integrity. "They are usually overpriced as well, taking the commission into account that they would pay a listing agent, when in reality the home should be priced lower to account for that, based on comparable sales with realtors."
Additionally, the stats are pretty bleak when it comes to self-sales. Sniscak says for-sale-by-owner properties only sell approximately 8% of the time.
Your realtor doesn't have it goin' on.
The promise of a commission doesn't necessarily mean a realtor is going to sell your house quickly — or at all. For example, a realtor who boasts about years of experience may not have actually sold anything in a long time. A newbie realtor is hungry and enthusiastic, but they may not have a lot of experience with unique homes or niche markets, or the people skills that come with time.
Sniscak suggests interviewing at least two realtors to compare offerings, experience, and personality. And don't forget to ask for their stats on recent sales!
You didn't hire a pro to stage your house.
If your house isn't staged to appeal to buyers, you could be delaying a sale. Prospective homebuyers probably won't appreciate your homage to all-things Tom Brady in the family room, or be able to look past a cluttered kitchen.
"You need a pro to help you make the home look as good as possible. This can be achieved with things already in the home or if it's already vacant, hire a staging company to bring in furniture," suggests Sniscak.
Your showings stink.
"What is that smell?" isn't the question you want homebuyers to ask your realtor when they arrive for a showing. You're probably accustomed to the smell of Oscar's litter box, but potential buyers will turn up their noses at it. Just don't crazy with room fresheners. An overpowering fake smell can make buyers leary, wondering what you're trying to hide.
"Make sure the home is spotless. Not just the normal stuff, but baseboards, ceiling corners, HVAC vents and returns, grout on the tile floors and even the garage," says Sniscak.
You may need to call Chip and Joanna.
"Many buyers want to purchase a home they can move right into, and immediately be happy with the home's present condition. If your home is trashed, or in need of serious improvements, it will deter many of the people who aren't ready to make the repairs themselves," says Ryan Fitzgerald, owner/broker of Uphomes.
Fasten on a tool belt, or consider hiring a contractor, to make the repairs or improvements and take your home from "fixer-upper" status to move-in-ready.
Your house faces a steady stream of traffic or a field of grazing cows.
You already know location is a huge factor for home buyers, but you can still appeal to buyers who would otherwise turn their noses up at a house on a busy street, or location so rural Uber can't find it.
"There are two things you can change about an area desirability issue: the price and the condition," says Fitzgerald. Set a price that entices buyers and ensures the condition of the house is pristine. In addition, a savvy realtor will schedule showings when busy commuters aren't whizzing by and highlight the peaceful, natural settings in rural areas.
Your price tag is ridiculous.
It would seem obvious not to overprice your house, but overpricing is often the number one reason why homes don't sell, Fitzgerald says. Even houses in the most desired locations with move-in ready conditions won't sell if the price too high.
"Realtors who allow their sellers to control price expectations are doing them a disservice. When your home sits on the market, you devalue your house," says Fitzgerald.
Even if you lower the price after 60 days, people may assume something is wrong with it, or it may not show up in searches. Heed your Realtor's advice, and Fitzgerald says you'll not only end up selling, but you'll more than likely enjoy multiple offers over list price.
Your timing is off.
Maybe you can't get out of town soon enough, and you decided to list your home in mid-February, which, in your area, maybe during a down market where homes aren't budging. Fitzgerald suggests to wait it out and rent out your house if you must.
"The best times to sell a house are when there is limited inventory. Certain times of the year are better than others and not every year is going to be the same," Fitzgerald says. Be sure to discuss timing with a realtor who is active with buyers and knows what the demand is like.
---
Everything for your move, all in one place
Curate your personalized moving checklist, set up TV & Internet, and more with a free MYMOVE account.
Save on your move and tackle upcoming to-dos with your free MYMOVE account.