Real Estate Commission: How Does It Work?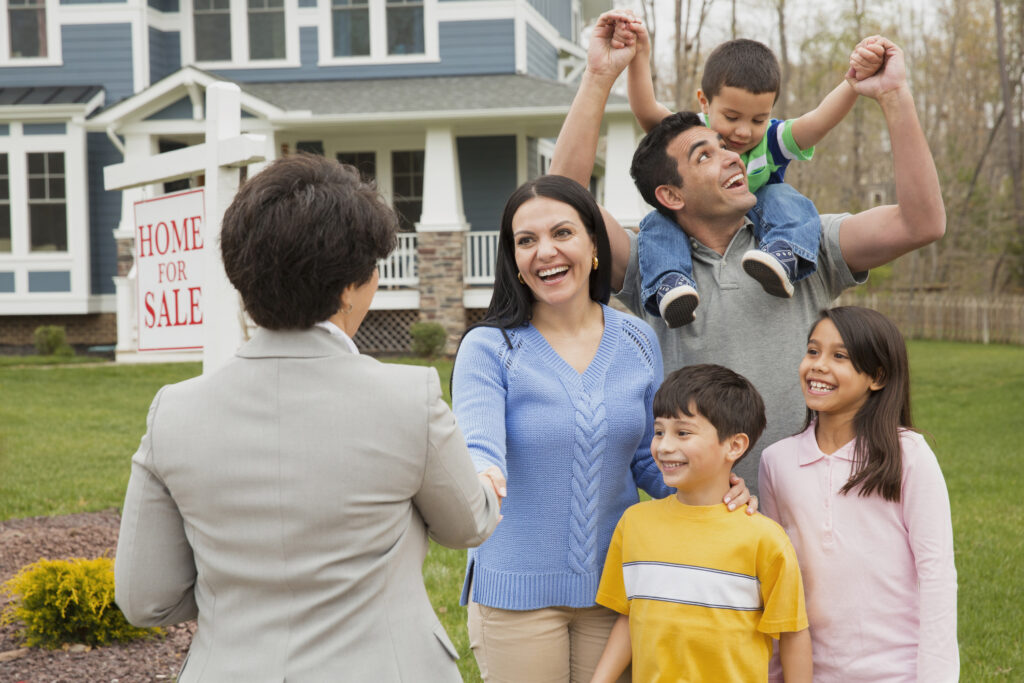 When a business or individual needs to buy or sell property, it's not uncommon for them to work with a realtor during every stage of the process. As you work with a realtor, they share their expertise regarding the market price of the property and what you can expect during the buying or selling process. But the professional help of a real estate agent comes with a cost — namely the real estate commission. Learn more about how realtor fees work and, in general, how much they cost.
For starters, what is a real estate commission?
A real estate commission is how most real estate agents are paid. When home buyers and sellers receive professional services from a real estate agent, these are the fees they pay. A real estate commission is not typically paid directly to the real estate agent unless they own the business. Instead, funds funnel through the brokerage firm a realtor works for and are sometimes split with the broker. Before any commission payments go to the real estate agent, Business & Occupation Taxes, Errors & Omissions Insurance, and other fees are paid out of those funds.
What does it cover?
Even though some homeowners might prefer selling their home without help, hiring a realtor is beneficial. Their real estate commission pays for the services homeowners receive when they want to sell their house. Those services include helping with comparisons and pricing, creating listings, marketing the property, navigating the offer and negotiation process, and conducting the closing.
The realtor commission also covers the time agents spend helping you stage your home for maximum payout and hosting open houses and private showings. Because listing properties requires an extensive amount of research and time, the realtor commission covers an agent's skills and expertise.
How much are Realtor fees?
A survey conducted by Redfin reveals that 47% of homebuyers had some idea of how much money their agent made, how that amount was calculated, and who is responsible for payment. The average realtor fees range between 5% and 6%. That equates to the buyer and seller's agent receiving between two and a half and three percent. A written agreement outlines the percentages the buyer and seller agree upon if it is not an equal split.
How do you calculate real estate commission?
You can use a commission calculator to estimate commission fees or run a quick calculation. Let's imagine you are selling your home for $300,000, and the realtor commission is 5%. The calculation looks like this:
Rate: 5%
Purchase price: $300,000
Equation: .05 x 300,000 = 15,000
In this scenario, multiplying the rate by the purchase price means a $15,000 commission when selling your home.
Is it negotiable?
When asking, "how much does a realtor cost," you might also wonder if those fees are negotiable. While the average commission and industry standard is between 5% to 6%, no state or federal guidelines indicate how much realtors should receive in commissions. Therefore, these rates are negotiable.
Negotiating a real estate commission involves understanding if your property is going to sell quickly or require a significant amount of work. For example, the realtor might agree to a lower commission percentage if they believe the property is going to sell quickly. However, if there are aspects of the home that are going to make it challenging to sell, the realtor might request a higher percentage to cover their time and services.
Who pays the real estate commission?
Typically, homebuyers do not have to pay a real estate commission. Instead, they pay closing costs. If you're selling your home, you must pay a commission to both the listing and buying agent during closing. That means the selling agent is splitting their commission with the buying agent.
These splits depend on the brokerage the real estate agent is working for and if there are other players involved in the deal. For example, fees might be divided among the listing agent, their brokerage, the buyer's agent, and their brokerage. If brokerages are paid first, they often take a cut before paying out commissions. Some sellers try recouping the realtor commission by tacking that fee onto the selling price of their home. In that case, because the home has that added expense, the buyer is essentially paying the real estate commission.
When does the realtor get paid?
When the sale is final, and the closing is complete, realtors receive their commission. If they split their commission with a broker, then the broker pays the realtor after taking out their cut. That also happens after the sale is final, and the closing is complete. Keep in mind that the time a realtor spends working on a listing does not factor into their commission. Whether it takes one day or two months to sell a house, realtors receive the same amount.
What does 'dual agency' mean?
When you hear the words "dual agency," that means the buyer and seller's agents both work under the same broker. There are also instances where one realtor is working on behalf of the buyer and seller. The only time dual agency is legal is when both parties, the buyer and seller, receive full disclosure from the realtor. A dual agency is not legal in eight states, including Alaska, Colorado, Florida, Kansas, Maryland, Oklahoma, Texas, and Vermont.
What if I don't want to pay a real estate commission?
According to the National Association of Realtors in 2019, 63% of for sale by owners (FSBO) sold their home without an agent to avoid paying commissions. Even though an FSBO does not have to pay a commission to a listing agent, they must pay the buyer's agent a commission.
There are many pros to FSBO, but be aware of the cons as well. With FSBO, you do not have to pay a commission to a selling agent. You also have more control over the sale because you know how much time you are spending on the listing, and you know your home better than anyone else. Some of the cons of being an FSBO include that you are not receiving any professional help. If you lack real estate skills, it could take longer to sell, and you risk not getting the maximum price.
The bottom line
No matter if you want to purchase or sell a home, read the fine print in the realtor's contract. Spend a few minutes calculating expected commission rates, and be aware if splits are occurring and if realtors are working as a dual agency.
---