5 Outdoor DIY Projects to Instantly Boost your Home's Value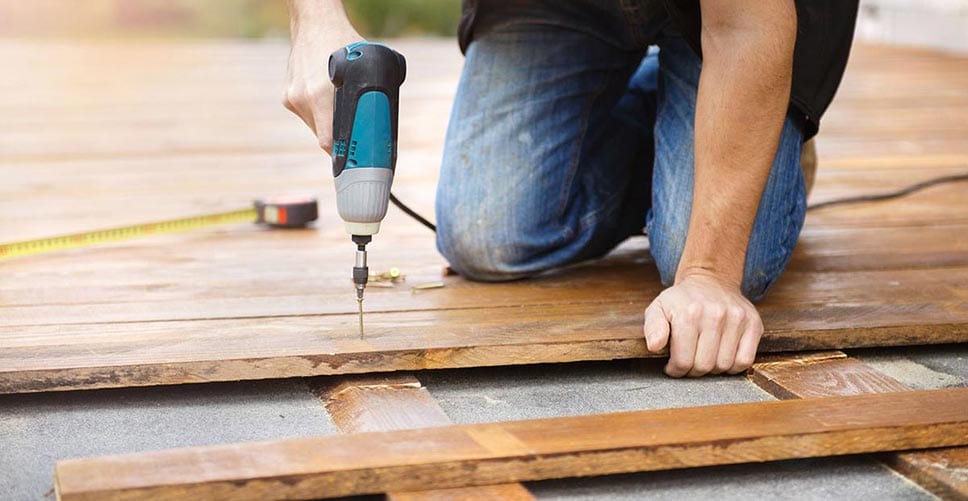 The exterior of your home is the first thing visitors (and potential buyers!) see. And we all know the importance of a good first impression. In the world of online real estate listings, where buyers short-list or instantly dismiss homes purely on a photo of the exterior, you can't afford to take this lightly. Make your home stand out, and increase its value with these five outdoor DIY projects.
1. Power washing
Let's face it: the great outdoors is a messy place. And your home's exterior wears a lot of that mess. Dirt, mold, fungus — gross! Don't let all that grime hide your home's beauty. Use a power washer to remove the build-up, not just from your home's exterior, but also from patios, sidewalks, fencing, and the driveway.
Power washing was listed as one of Bob Vila's cheapest ways to boost your home's value. As the original home renovation DIY-er, Bob knows his stuff! You can rent a power washer for about $60/day. Or, you can buy an inexpensive power washer for $100 – $150 to maintain a super-clean exterior year-round.
2. Paint
After a good power washing, you may realize the exterior of the home doesn't even need to be painted! But don't shy away from a necessary paint job. It makes a huge difference in the overall appearance of a home.
According to Home Advisor, exterior paint jobs in the US average $2,581. But DIY-ing the job can save you about $1,600 in labor costs. Be prepared to spend around $800 for high-quality paint, and $100 – $200 for supplies like brushes, rollers, a paint sprayer, sandpaper, and drop cloths.
Don't ignore the trim and shutters. They deserve fresh paint, too.
As with any home paint job, you want to keep the colors on the neutral side so they appeal to a wide range of potential buyers. But there's one big exception to that rule: The front door. A bright red front door is welcoming and has an interesting social history as a symbol of hospitality, good luck, and protection. Unless you live in old-timey Scotland, in which case a red door just means you're mortgage-free (seriously!).
3. Update fixtures
Nothing dates a house as obviously as old fixtures. You can usually find inexpensive new fixtures at your local home improvement store, and install them all yourself for a quick way to immediately improve the appeal and value of your home.
Check the following exterior fixtures around your home, and update as needed:
Door handles
Doorknocker
Doorbell
Light fixtures
Gutters
Shutters that couldn't be saved with a fresh coat of paint
HGTV.com notes that the current home entrance trend is all about minimalism and energy-efficiency. Go for clean lines and stay away from intricate details.
4. Refresh your landscaping
According to Bankrate.com, the return on your landscaping investment could potentially reach 215%!
Stick with low-maintenance landscaping to save time and money. That means using plants that naturally grow in your local environment and don't need much water, pruning, or general fuss. You'll enjoy the minimal upkeep and low water bills while you own the home, and your future buyers will thank you with a higher purchase price.
5. Add a deck
CNBC reported that a deck can increase the asking price of your home by about $11,000. Who doesn't want to enjoy a lazy summer weekend lounging on the back deck? Decks are an especially good investment in areas with mild weather where they can be enjoyed for much of the year.
Adding a deck is on the advanced side of DIY projects, so know what you're getting into before you tackle the build. Spend some time on YouTube to see how it's done. Then grab some friends and get to work on your new deck!
The Bottom Line
Power washing and updating fixtures can both be done in a single weekend. Painting, landscaping, and adding a deck may take longer, but they'll be well worth your time. You'll be able to enjoy the fresh look, and new deck for as long as you own the home, and get paid for your efforts when you're ready to sell.
After your home's irresistible exterior grabs buyers' attention, make sure the interior seals the deal. Check out MYMOVE's Five Indoor DIY Projects to Instantly Boost the Value of Your Home.
---
Everything for your move, all in one place
Curate your personalized moving checklist, set up TV & Internet, and more with a free MYMOVE account.
Save on your move and tackle upcoming to-dos with your free MYMOVE account.