9 Hidden Signs to Watch for on Your New Neighborhood Search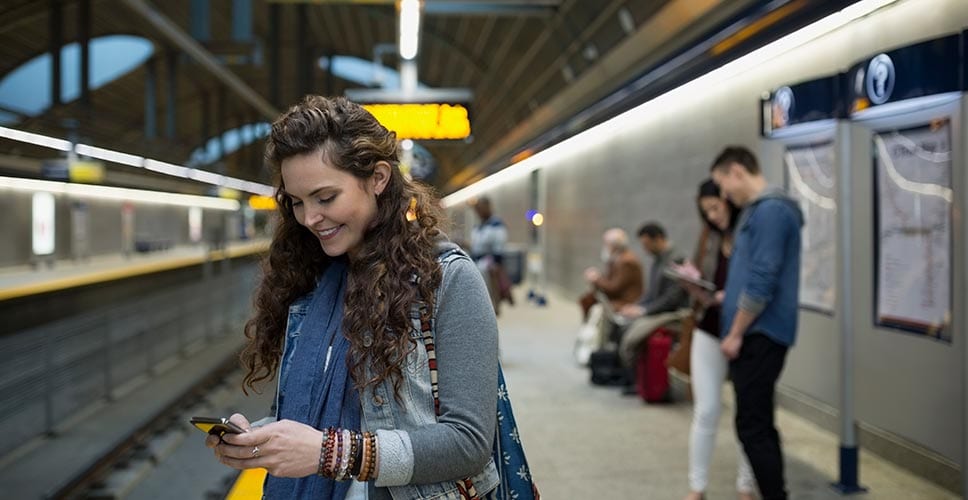 Do you know what to look for in your search for your new neighborhood?
When I moved to LA, my only neighborhood requirements were:
Affordability
Reasonable commute
Relatively quiet (i.e., not on top of a freeway)
Does that super-short list look familiar? As I quickly learned, it takes much more to make a great neighborhood!
Once you know what to look for, you'll be able to find the neighborhood of your dreams. Here are nine hidden signs to watch for on your new neighborhood search.
Sidewalks
Sidewalks provide a great indicator of walkability. And walkability means convenience and exercise. No need to worry about parking when you can just walk to shops and restaurants (and burn some calories in the process). Added benefits: more time on foot and less time in the car helps the environment, and you're more likely to meet your neighbors and experience a sense of community when people are out walking.
Starbucks®
Not just any coffee shop: it has to be Starbucks for maximum benefit. In addition to having easy access to your daily grande-skinny-vanilla-iced-latte, homeowners enjoy greater appreciation in their property values when there's a Starbucks in the vicinity. According to a Zillow study conducted in 20 of the country's largest metropolitan areas, homes located within ¼ miles of a Starbucks appreciated 114.4% in value between January 1997 and December 2013, while homes located further away from a Starbucks appreciated 80.9%. This is most likely because Starbucks does its homework and chooses neighborhoods on the rise for its shops. You can piggyback on Starbucks' research to choose a great neighborhood.
Churches and parks
Even if you're not religious, check for churches, mosques, and synagogues in the area. They're indicators of a strong sense of community, which positively impacts the entire neighborhood. Parks, especially those with fields for organized sports, also show community involvement.
Construction sites
Construction sites are a sign of progressive development and a strong indicator of economic growth. Sure, you might have to deal with short-term construction noise. But how great would it be to live a short walk from a new retail center? And if you're looking to buy, new construction is a sign of increasing property values.
Minimal "for sale" signs
The fewer homes you see for sale, the better. Excessive "For Sale" signs are a red flag that people are anxious to leave the neighborhood. You also can check online to see how quickly houses are selling. Quick sales are a great indication that the neighborhood is desirable.
Well-maintained homes and businesses
Do you see manicured lawns, freshly painted fences, and buildings in good repair? These are signs that you're likely to have conscientious neighbors who take pride in their homes and their neighborhood. And if vacant lots are well-kept, you'll benefit from a reduced neighborhood crime rate, according to a recent Michigan State University study.
People
Are people hanging out around the neighborhood? Kids playing outside? Joggers? Dog-walkers? Bike-riders? These are all signs that people feel safe and comfortable in the neighborhood. Bonus points for neighborhoods where people are out before the sun rises and after it sets.
Bus and subway stops
Easy access to public transportation isn't just convenient for your commute. It also stabilizes and increases home values. A 2013 study of five major US metro areas from the Center for Neighborhood Technology found that property values performed up to 41.6% better if they were located within half a mile of a public transportation stop. Just don't choose a home too close to the tracks. The noise can negatively impact your daily life and your resale value.
Public services
Don't underestimate the importance of solid public services in your new neighborhood. If you're buying a house, check the local schools, even if you don't have kids. Good schools = higher property values. Renters and buyers alike should also look for fire stations, hospitals, and police stations, all of which indicate a well-served neighborhood. And pay attention to the condition of the city streets. Are the roads well-maintained, relatively clean, and properly lit?
Ignoring these nine signs was a huge mistake I made when I moved to LA. Don't make the same mistake. Check your new potential neighborhood for these factors, and enjoy the neighborhood of your dreams for years to come!
---
Everything for your move, all in one place
Curate your personalized moving checklist, set up TV & Internet, and more with a free MYMOVE account.
Save on your move and tackle upcoming to-dos with your free MYMOVE account.