5 Money-Saving Home Buying Secrets from the Experts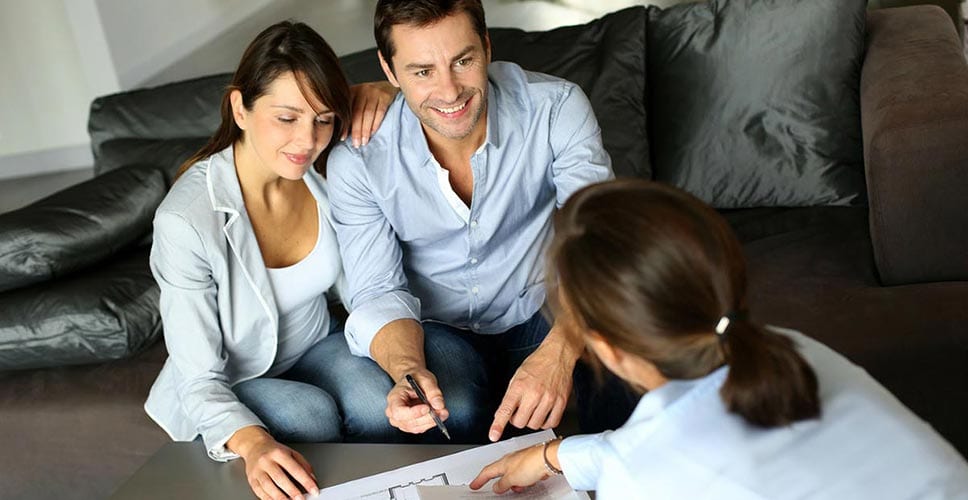 Down payments, closing costs, taking on a mortgage: Buying a home is expensive and more than a little daunting — even more so if you've finally found your dream house, but it's just a bit outside your budget.
MYMOVE spoke with five mortgage and real estate experts who shared their favorite tips, tricks and money-saving secrets for buying a home when you're a little short of funds. Before you call it quits and begrudgingly renew your rental lease, see if any of them can work for you.
Consider seller concessions.
Seller concessions are an excellent option for buyers worrying about excessive closing costs. Adam Lepore, a branch manager for the mortgage division at Citizens Bank, describes seller concessions as the process through which "the buyer offers more than the home is listed for, with an agreement that the seller will pay all or part of the closing costs."
Closing costs and related fees can be thousands of dollars. Rolling the closing costs into your loan results is an insignificant difference in the amount the buyer must pay as a down payment, but can result in significant out-of-pocket savings at the time of closing.
Look into VA loans.
Veterans Affairs mortgages, more commonly referred to as VA loans, are available for most members of the military, including National Guard members, reservists, veterans, and some spouses. Active duty members become qualified after six months of service. Members of the National Guard and reservists must wait six years, unless they are called to active duty.
According to Todd Kevitch of BPO Realty in Florida, "A VA loan requires zero money down."
Other benefits include lower fees and no requirement for mortgage insurance, which can save homebuyers hundreds of dollars a month on the mortgage payment. Additionally, there is no minimum credit score required for those applying for a VA loan.
Research assistance for public servants.
Jacqueline Crider is a branch manager at Fairway Independent Mortgage Corporation. She revealed that there are many cities and states offering mortgage assistance for those who serve in the public sector. She explains, "If you're a teacher, police officer, first responder, or other [type of] city employee, there are often grants or special down payment programs available to you."
The Good Neighbor Next Door program, from the U.S. Department of Housing and Urban Development, offers significant incentives — up to a 50 percent discount from the listed price of a home — if the home is located in a revitalization area and the borrower is employed in one of the approved professions. The number of homes available for these discounts changes weekly, but if buyers are willing to commit to living in the selected home as their primary residence for 36 months, it is a fantastic opportunity.
Explore the HomeReady mortgage.
Tony Mariotti, owner of Ruby Home in Los Angeles, mentioned a lesser-known program called HomeReady. He says, "What's unique about the HomeReady mortgage is that co-borrower income may be used for qualification, even if [the co-borrower doesn't] live in the home."
Some of the benefits of using a HomeReady mortgage include a low down payment of as little as 3% , flexible sources of funds for the closing costs or down payment, more affordable mortgage insurance (which can be canceled), and a course for borrowers to fully prepare themselves for the responsibilities of owning a home.
Leverage your zero-interest credit cards.
Mike Smyre, of Sell Fast Ashville, offers a suggestion that's a bit more unorthodox. He says, "You can leverage credit cards to get into your home of choice with a zero-interest credit card loan. The market is flooded with credit cards with payment periods between four and eight months."
Caveat: This option should only be considered by home buyers with a reliable income and high credit score. The best way to utilize this method is to wait to withdraw the cash advance until the home loan is approved. Using this method as a down payment, or for closing costs, gives buyers more time to secure the money during the zero-interest grace period.
Bonus round: Student loan leniency
Fannie Mae recently announced new guidelines, more specifically, three changes, making it easier for those with student loans to obtain — and maintain — a mortgage.
The first change allows mortgage companies to consider the current income-driven payment amount, rather than the previously-used one percent of the balance due, dramatically reducing the income-to-debt ratio, making students eligible for larger mortgages.
The second change allows lenders to factor in repayment of student loans by an employer or parent. Many employers have begun to make repayment of student loans part of their employee benefits package, but lenders were previously unable to factor this in. Now, if the student can show that the student loan payments have been made by another party for the past 12 months, that debt will not be calculated as part of the borrower's debt-to-income ratio.
The third change makes it possible for those with student loans to repay the loan with existing equity in their home.
If you're considering purchasing a new home but are worried you won't be able to make a traditional down payment along with the closing costs and other fees, be sure to explore all available options. There are programs in place to make home ownership accessible to a wider range of people (and budgets).
---
Everything for your move, all in one place
Curate your personalized moving checklist, set up TV & Internet, and more with a free MYMOVE account.
Save on your move and tackle upcoming to-dos with your free MYMOVE account.