Is 'For Sale by Owner' A Good Idea?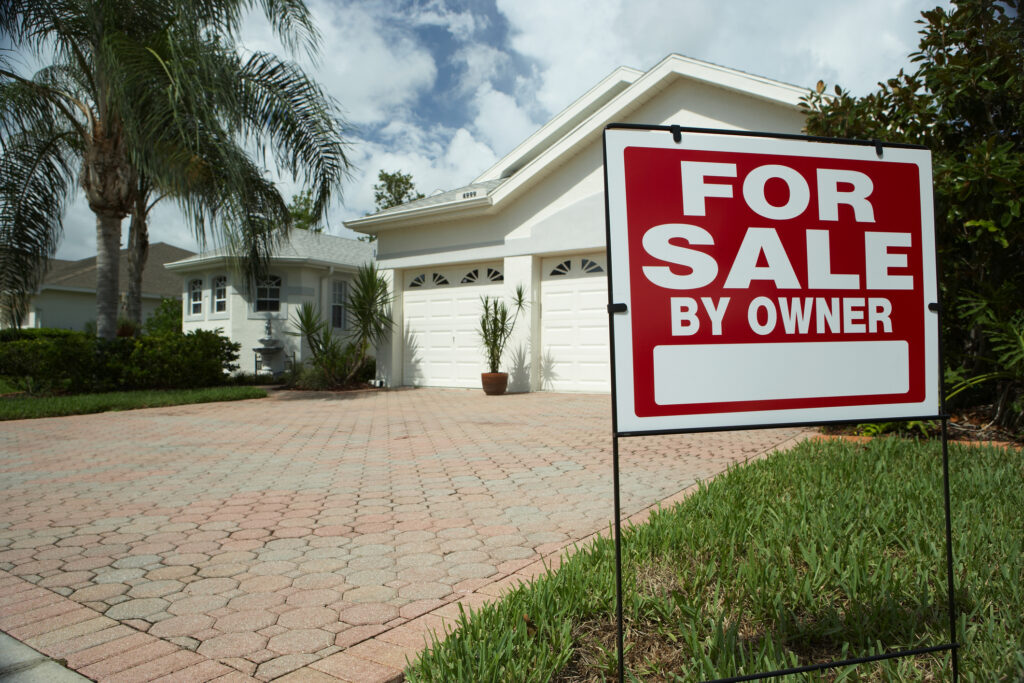 Selling your home is a significant life decision. If you're considering leaving a realtor out of the equation, an important starting point is knowing exactly what's involved in the For Sale by Owner (FSBO) process. In this article, we answer your common FSBO questions and give essential tips for a successful sale.
How does "for sale by owner" work?
FSBO is when you, the owner, takes full responsibility for selling your home without using a realtor. You're accountable for all aspects of the home sale, including all paperwork and contracts, pricing, marketing, open houses, and negotiations. While FSBO does avoid paying a realtor's commission to sell your home, many states across the U.S. require an attorney during the closing process.
Gone are the days of putting a "for sale" sign in your front yard and hoping buyers will discover your home. In today's housing market, owners choosing the FSBO route have a variety of excellent online resources to make the process easier. You can get access to resources previously only available to real estate agencies such as MLS.com, a multiple listing service.
Who is the "for sale by owner" route best for?
Every person has individual needs, strengths, and weaknesses. When deciding if between for sale by owner vs. realtor, it's essential to consider your abilities. Creating a realistic list of what you're able and willing to do to sell your home will set you up for home sale success.
| | |
| --- | --- |
| You should do an FSBO if… | You should not do an FSBO if… |
| You're not under a time constraint. You'll be responsible for the sale of your home from start to finish, so the length of time your home may be on the market could be longer. | Your "free time" is lacking. If your job or personal life leaves little time to dedicate to selling your home, FSBO may not be the best option. |
| You're not intimidated by managing a legally binding process. It's important to have the knowledge and ability to understand, complete, and file complex paperwork throughout the selling process. | You're emotionally attached to your home. This can create issues in properly setting your list price if you can't separate your emotional investment from the true market value. |
| You have tech-savvy marketing knowledge. A large part of for sale by owner is listing your home on websites and social media. A strong understanding of how to best promote and boost your home's exposure is important. | You lack negotiation skills. Selling your home is a complicated process of "give and take" and requires negotiation on everything from repairs and final sale price. |
So, is FSBO a good idea?
So, you've answered the question, "how does FSBO work?" Now, you have to take the time to weigh the "for sale by owner" pros and cons. The National Association of Realtors reports that 89% of sellers utilized a real estate agent. Make sure you understand why FSBO comes in at a low 11%.
Part of determining if FSBO is a good idea is assessing your ability to handle a home sale on your own along with your family's needs. For example, do you have a specific "move by" date due to a new job or the start of an upcoming school year? Plan out what you need the end result to look like before locking into a selling decision.
Pros
Cons

There's no commission. Selling your home on your own saves paying closing costs to the seller's agent. This can save you a considerable amount of money.
It's easier to sell to family members or friends. If you and your family member or friend can easily agree on the sale price and condition of the home, involving an agent may not be necessary.
You have control. Selling on your own gives you greater control in the process including showing your home and scheduling open houses.

It's time-consuming. Sellers may not have the adequate personal time needed to dedicate to the FSBO sale process.
There's complicated paperwork. Sellers must properly complete and file all paperwork necessary to list their home based on state and federal laws.
You attract bargain shoppers. Shoppers may automatically think they can purchase a for sale by owner home considerably lower than asking price.
If you're considering the FSBO route, follow these 5 pro tips:
Tip #1: Research the housing market
Find out what comparable homes have sold for within your neighborhood or town. Another critical aspect to research is the time of year the houses were sold and if there is a peak selling time.
Tip #2: Price your home competitively
There are several factors that go into pricing your home competitively, including market research, home selling points (upgrades), deterrents (major repairs), and if it's a buyer's or seller's market. Don't forget; it's vital to take the emotional home worth factor out of the equation when setting your listing price.
Tip #3: Master how to market your home
Post your listing on websites, including ones dedicated to for sale by owner and others such as Zillow, HomeFinder, and Craigslist. Create posts on social media and ask friends and family to help spread the word. Be sure to include quality photos and a video virtual walkthrough.
Tip #4 Declutter, clean, and stage your home
Before listing your home, clean out the clutter, and give your home a deep cleaning. Consider bringing in a professional home stager for a consultation. Their unbiased assessment will provide tips and recommendations on getting your home show-worthy.
Tip #5: Know where potential buyers are in the mortgage process
While it would be fabulous to get an all-cash offer, your buyer will most likely need to apply and qualify for a mortgage. Find out if your potential buyers have been prequalified or have a mortgage commitment. This distinction makes it easier to identify a window shopper versus a serious buyer.
The bottom line
While going the for sale by owner route can be challenging, it is possible. Your first step is a thorough understanding of the FSBO process and determining if this option is right for you.
Frequently asked questions
Which "for sale by owner" site is the best? 
There are multiple "for sale by owner" sites allowing you to quickly and easily list your home. Some are free, while others charge an upfront flat fee or offer a listing option pricing plan. The best site is based on how much (or little) assistance you need in selling your home.
Is Zillow free to list "for sale by owner?" 
Yes, Zillow allows you to post your FSBO home at no charge. This includes adding unlimited photos and a video walkthrough.
How do you list a "for sale by owner" condo? 
Listing a condo that is for sale by owner is similar to a standalone home sale. List your FSBO condo online using one or more of the resources noted above.
---