What You Need to Know About Popular House Styles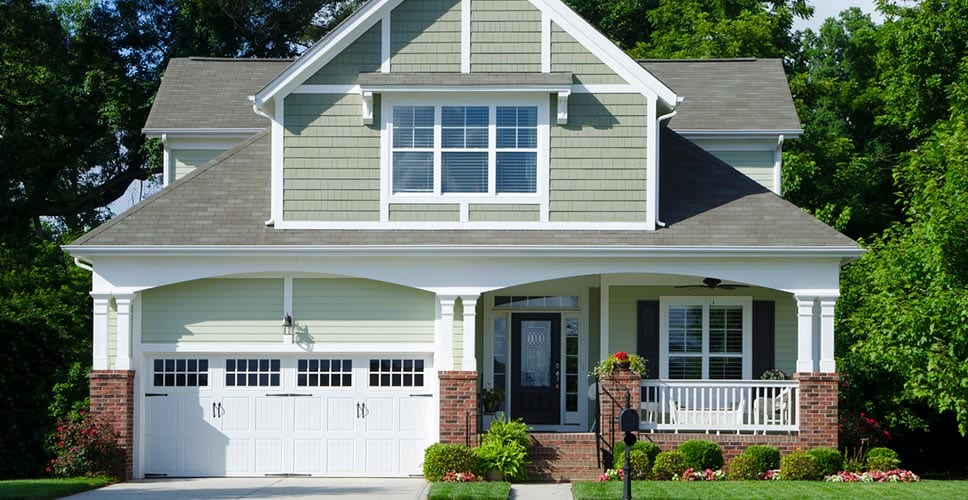 You've probably been watching a home buying show on TV and heard the buyers talk about really wanting a craftsman style home. And if you're like most people, your first thought is "what the heck does that mean?"
Well, now you can follow along with confidence with this quick roundup of six common house styles.
What is a Cape Cod house?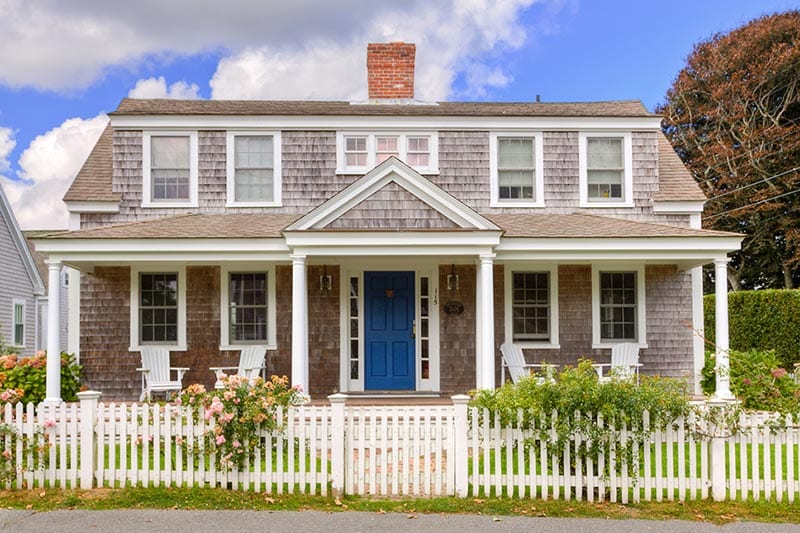 Notable features of a Cape Cod house:
Steep roof to shed snow in those harsh Northeast winters.
Often features a large, central fireplace to maximize heating in the home.
Windows and dormers are generally symmetrical.
Original designs had a narrow stairway to the second floor since the upstairs was usually reserved for renters or seafarers and not everyday use.
Designs often feature wood shingle siding, though this varies.
What is a craftsman house?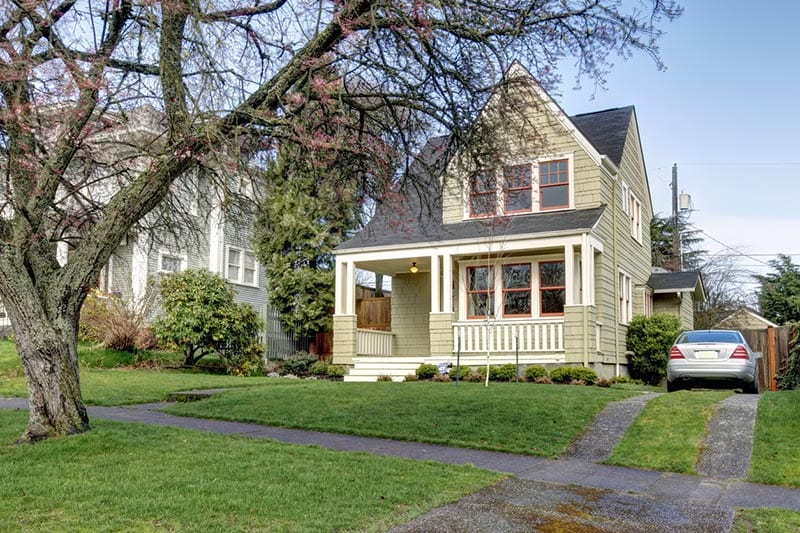 Notable features of a craftsman house:
This style usually features a big half- or full-width front porch that's usually covered under the home's main roof.
Built to shed Southern rain, the roof is usually not too steep and has wide gables.
Columns on the front porch are usually tapered.
Original designs featured multi-pane windows — which came to be known as craftsman windows.
Designs celebrate hand-craftsmanship and often have exposed beams or rafter tails.
What is a Colonial house?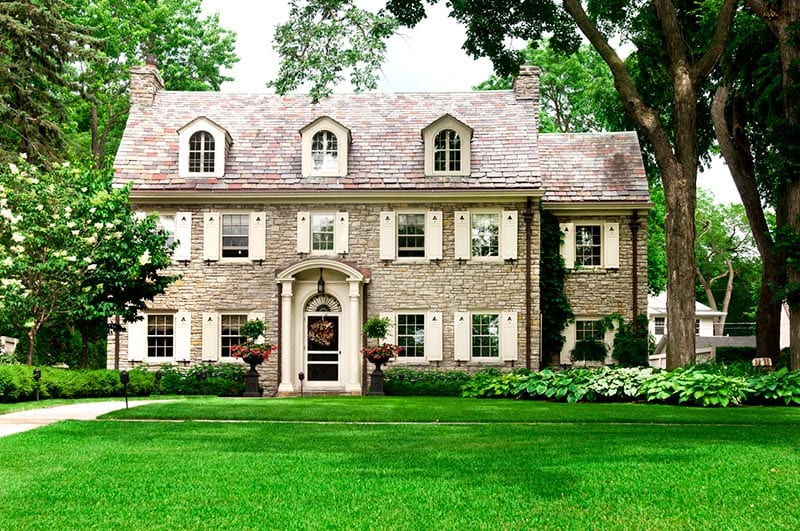 Notable features of a Colonial house:
The house is usually square, although it might have additions.
The overall design and layout are symmetrical.
Symmetrical windows, usually four on the first floor and five on the second.
Stairs just inside the front door that bisect the home.
There are several variations: Georgia Colonial, French Colonial, Spanish Colonial, Dutch Colonial.
What is a mid-century modern house?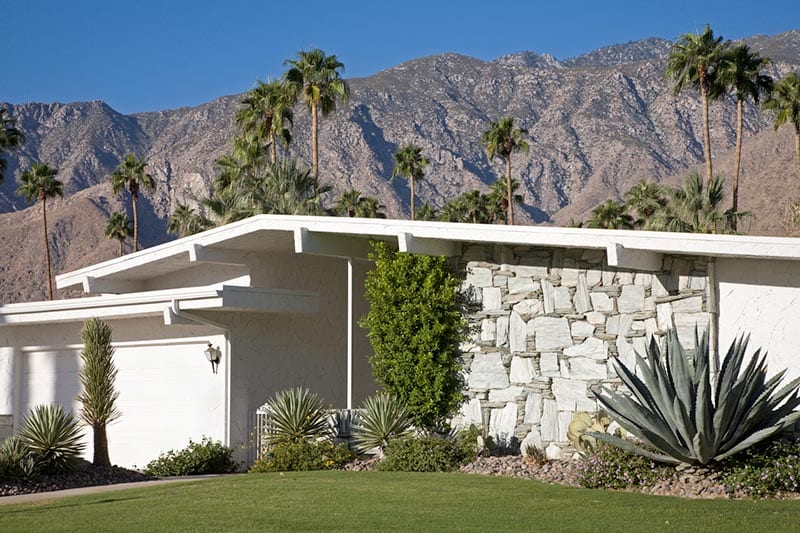 Notable features of a midcentury modern house:
Homes were usually built with a flat roof and have sharp geometric lines.
Designs feature plenty of big windows and glass sliding doors.
Often these are split-level or have small steps throughout to vary heights and depths.
Owners enjoy plenty of outdoor views and several doors to make the outside more inviting.
What is a Tudor house?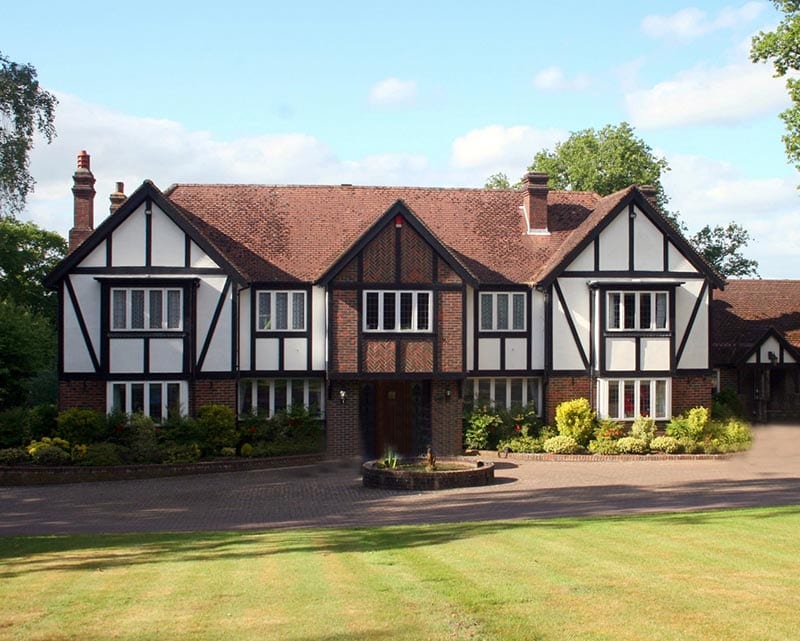 Notable features of a Tudor house:
The Old English style is easily recognizable for its decorative timbering, either from exposed beams or false decorative design.
Homes typically have a steep roof.
Tudor houses usually have a mixed design featuring wood and stone or stucco.
Tudors tend to have elaborate chimneys that have chimney pots adorning the top.
Usually, Tudors have decorative entryways, including arched doorways with heavy wooden doors.
The design usually has casement windows, which sit on hinges that open outward instead of up.
What is a Victorian house?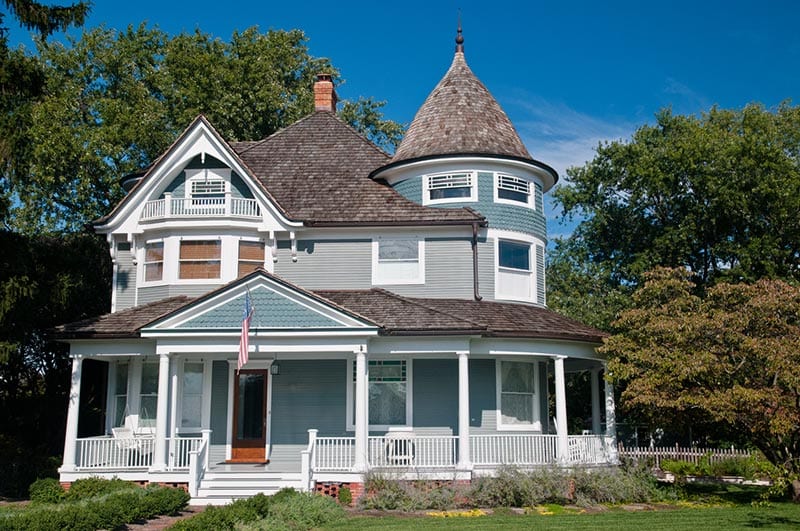 Notable features of a Victorian house:
Almost a direct deviation from other popular, symmetrical styles, these tend to have a very complicated shape and are almost always two or three stories.
The trim around the house is usually quite decorative and ornate.
Victorians can have a steep roof or a Mansard roof, which is a design that pushes the roof outward to make more usable space in the attic.
Typically, there is a large porch that often wraps around the house.
Victorian houses often have rounded towers.
Often, what you'll find on the market are plenty of houses that draw inspiration from these styles, but don't really quite fit into any one category — unless you're looking at an authentic, very old home.
---