Have You Handled These Six Things Before Scheduling Your Property Appraisal?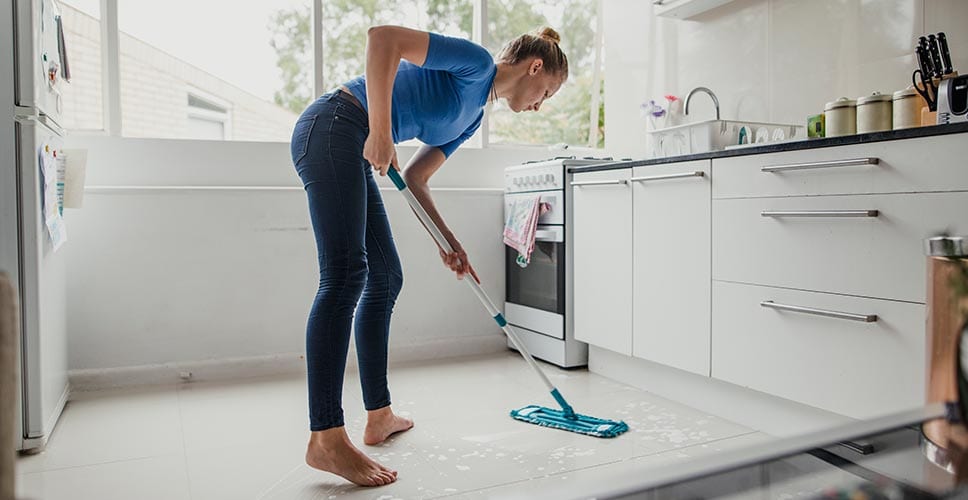 What to do Before Scheduling a Property Appraisal
Whether you've got a potential buyer interested in your home, or you're looking to refinance your mortgage, having your property appraised is a logical next step. What's not logical is scheduling an appraisal before strategically handling a few things around your interior and exterior.
This extra prep might make or break the appraisal value you're left with: a number that could influence your home's future sale price and the mortgage-related premiums associated with it.
Aside from location and neighborhood comps, appraisers will assess the condition of your home's interior and exterior. While you can't control your location or comparable home prices, what you can do is make small improvements that'll make a collective impact on the valuation.
Here's six things to do before the property appraiser is ringing your (properly working) doorbell.
1. Make Sure your Home's Safety Basics are in Working Order
Before you dive into any other maintenance minutia, make sure your home's basic safety measures aren't a concern. Check all lights, smoke detectors, carbon monoxide alarms, home security systems, door locks and fire extinguishers to ensure they're functioning and up to date.
Yes, the historical age of your home is relevant, but what's also a factor is its effective age deemed by the appraiser. The effective age, or perceived age based on the home's condition and care, can be swayed by small maintenance successes and failures. Long story short: don't give the appraiser a reason to wonder if you've avoided upkeep on more substantial issues.
2. Clear Entries to These Anticipated Access Points, Both Indoors and Outdoors
One of the main tasks of the appraiser is to measure your home, including the exterior. With this fact in mind, remove anything—including overgrown bushes, garden hoses, tools, bikes and toys—that would impede their ability to do so. The same goes for indoors. Clear pathways to water heaters, windows and doors so that the appraiser can easily access them if needed.
3. Freshen your Curb Appeal with a Small Budget for a Large Impact
While you're clearing your outdoor pathways, take a good look at what other enhancements could sweeten the appraiser's first impression (besides your homemade cookies that just happened to come out of the oven). Aside from a freshly cut lawn and trimmed bushes, a new layer of mulch and some colorful flowers can contribute to a positive lead-up.
According to the Appraisal Institute, though curb appeal is worth the investment for both appraisers and potential homebuyers, it doesn't require a large one for the benefits to be reaped. Aside from maintaining an attractive lawn and replacing old potted plants with reinvigorated versions, the Institute recommends sealing driveways, decks and patios.
4. Fix Everything you Feasibly can, Keeping in Mind the "Rule of $500"
If you think small repairs here and there prior to the appraisal will add up to more than you can afford, contemplate how much not fixing them could detract from the appraisal. Be aware of the "Rule of $500″—the increment which appraisers are said to measure value in. If it costs less than $500 to fix, it's probably worth investing in since you'll likely recoup the cost in the appraisal.
Repair leaky faucets, toilets, roofs and gutters, as well as loose floorboards and tiles. If a dead tree is something you've been tabling, have it removed to avoid any negative flags. The "Rule of $500" can also apply to upgrades. If you can feasibly upgrade outdated appliances and finishes, you'll likely recover it in the appraisal. Even modern door handles can spruce up the indoors.
5. Record all your Home's Interior and Exterior Upgrades
Speaking of upgrades, these are something the appraiser will want to hear about. They'll want to see a list of any interior and exterior upgrades you made after purchasing the home, including dates and associated costs. Be sure to also mention nearby community upgrades and features that could add value to your home, including new parks, restaurants and retail.
6. Clean and De-Clutter Like Crazy
While an appraiser's job description doesn't include evaluating decorative elements like furniture and design (an area they're required to remain objective in), their first impression can't help but be positively influenced by a home that's been deep cleaned and de-cluttered. Splurge on professionally cleaned carpets, floors and surfaces. Remove unnecessary distractions during the appointment. Appraisers are only human—so a sink piled with dirty dishes, or a can't-put-your-finger-on-it smell and a dog at their feet, will be inherently off-putting. Whatever you can to do cast your home in its most pristine, preserved and spacious light will help your final number.
---