Buying a House With Cash: Pros and Cons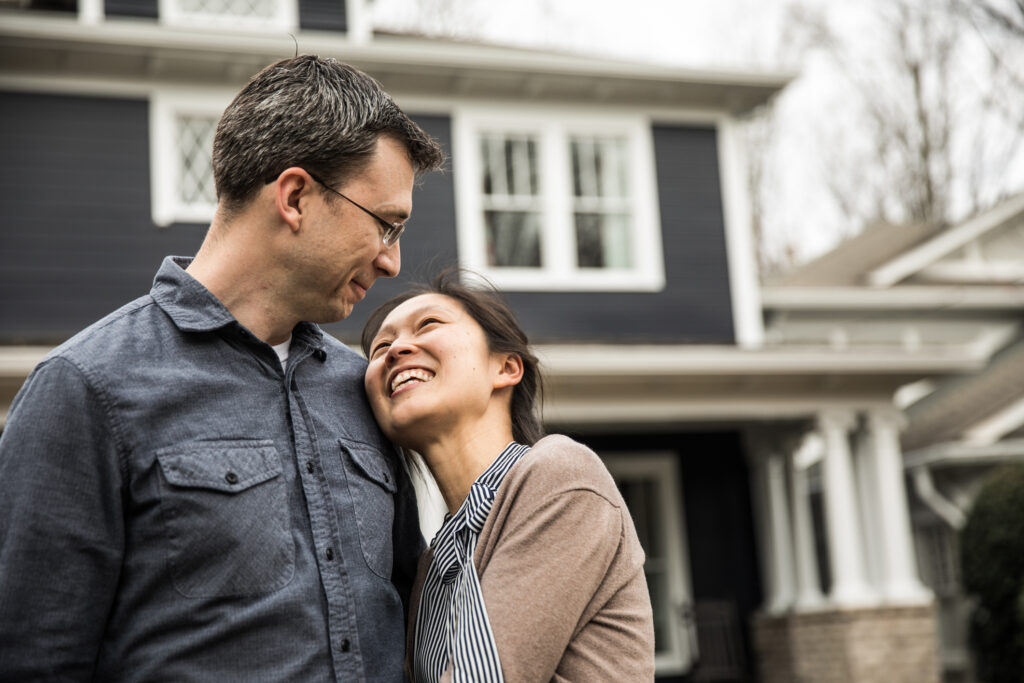 Is Buying a House With Cash a Good Idea?
Although the majority of homebuyers finance their home purchase, around 14% pay cash. Buying a house with cash makes your offer more attractive to sellers and can give you an edge in a competitive housing market, especially since so few buyers pay cash. But forgoing a mortgage has some downsides. It reduces your liquidity and limits your ability to invest in other vehicles that may yield higher returns. Your tax bill may also be higher because you can't deduct mortgage interest. To help you decide which option is right for you, we've compared the pros and cons of buying a house in cash vs. mortgage below.
Buying a house with cash vs. financing with a mortgage:
Even if you have the cash in the bank, should you buy a house outright with it? Here are some pros and cons of buying a house with cash that you should consider:
Buying a house with cash
Paying with cash is often easier and faster than financing a home purchase. You won't have to apply for a loan, which requires a lot of paperwork and can be time-consuming. You'll also be able to close on your home sooner because you're not waiting for mortgage approval. Once your offer is accepted, you could have the keys to your new home within a week or two.
Sellers often prefer to work with buyers who can pay in cash, so you may be able to negotiate a better deal on the purchase price. Your closing costs will also be cheaper because you won't have to pay mortgage-related fees. You'll still have to cover the cost of the home inspection, title search, and any real estate transfer taxes or filing fees your county charges. But overall, paying in cash will save you money.
Buying your house with cash also means that you won't have to pay any interest, which can cost tens of thousands of dollars over the life of a loan. But because mortgage rates are so low, you could potentially get a better return by putting your money in the stock market. Spending so much money on a home will also reduce your liquidity and could make it harder to pay for unexpected expenses like home repairs. Another drawback of paying cash is that you won't be able to deduct mortgage interest, so your tax bill could be higher.
Pros of buying a house with cash:
Cons of buying a house with cash:

Faster closing process
Cheaper closing costs
No mortgage payments or interest
You could get a better deal on the purchase price
You won't have to go through the hassle of getting a loan

Investing the money instead could yield higher returns
Still need to pay property taxes and insurance
Can't take mortgage interest tax deduction
Ties up your money and reduces your liquidity
Getting a mortgage loan for your home purchase
Getting a mortgage takes longer than purchasing a home in cash and has a few extra steps. Before you go house hunting, you'll have to get preapproved by a lender, which requires some paperwork. Once you find a home you like and sign a purchase agreement, you'll have to finish the application process and provide proof of income to your lender. You'll also have to get an appraisal, which isn't required for cash buyers.
The closing process can take a month or longer, so you likely won't be able to move into your home as quickly as a cash buyer. You'll also have to pay higher closing costs and interest on your loan. And if you lose your job and can't make your monthly payments, you could lose your home.
But getting a mortgage and putting less money down gives you more financial flexibility. Instead of tying up most of your money in your home, you can invest it in the stock market or use it to buy a rental property. In some cases, you'll also be able to lower your tax bill by deducting your mortgage interest and may be able to increase your credit score by making timely mortgage payments. Current mortgage rates are low, which is beneficial if you're trying to get a home loan. Here's a detailed look at the pros and cons of taking out a mortgage to help you decide if it's right for you.
Pros of getting a mortgage:
Cons of getting a mortgage:

Current mortgage rates are low
You can deduct mortgage interest on your taxes
You'll have more liquidity
May improve your credit

Higher closing costs
Higher monthly payments
You could lose your home if you can't pay your mortgage
You may not qualify for a loan if you have bad credit
Closing process takes longer
How to decide which route is better for you:
First, it's important to figure out what type of home you want and how much money you'll need to buy it in cash. Can you buy a house with cash now, or will you need to save for a few more years? If it only takes one or two more years to save up for your dream home, it could make sense to wait. But if you'll need to save for several years or more, you may be better off getting a mortgage so you can ditch your rent payments and start building equity.
Another factor to consider is your ability to get a mortgage. You may have trouble getting approved if you have a bad credit score or a recent bankruptcy on your credit report. If you can't get a home loan or you'll be charged a high interest rate, it may be better to buy your home in cash.
The bottom line
Paying for your home in cash can save you thousands in interest. It can also give you peace of mind knowing you'll always have a roof over your head. But sinking your life savings into a home purchase may make it difficult to cover unexpected expenses and diversify your investments. So before you buy a house with cash, weigh the pros and cons carefully.
Frequently asked questions
Is it cheaper to buy a house with cash? 
It may be cheaper to buy a house in cash. Cash buyers are more attractive to sellers and can often negotiate a better purchase price. They also save on closing costs because they don't have to pay origination and other loan-related fees, and avoid interest fees.
How much are closing costs when paying cash? 
Although closing costs are cheaper when paying cash, they could still cost as much as 3% of the purchase price of your home.
Will I need to show proof of funds? 
When you make an offer on a home, you'll typically need to provide proof of funds. The best way to do this is to get a letter from the bank, showing your current account balance.
Do I still need an appraisal? 
Although you don't need to get an appraisal when buying a house with cash, it's still recommended. The purpose of an appraisal is to make sure you're not paying more than the home is worth, which is important whether you're taking out a mortgage or paying cash.

---