How Will The Coronavirus Impact Spring Real Estate?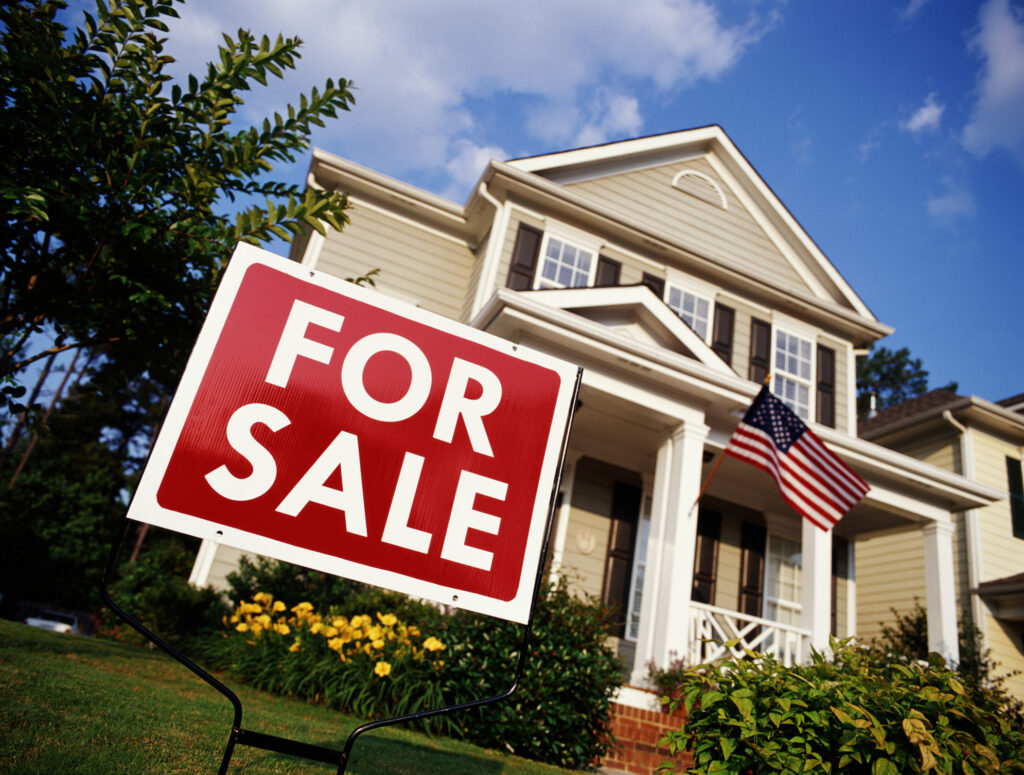 The outbreak of COVID-19 has caused a complete change in the way of life for Americans, with federal, state, and local governments implementing a slew of mandates restricting interactions. As cases spread across the nation, social distancing has become the new norm. This means many Americans are staying home and limiting their time in public in an attempt to flatten the disease's curve and slow the strain on the healthcare system.
President Trump recently extended the time frame on social distancing guidelines through the end of April, limiting nonessential activities and banning gatherings of more than 10 people. Some states have adopted even stricter stances, like California and New York. Governors of both states have imposed shelter-in-place mandates, shuttering nonessential businesses and requiring residents to stay at home with just a few exceptions.
These sweeping changes impact industries across the board, as travel comes to a halt and brick and mortar stores close. People who were planning to buy or sell a home this spring are likely wondering what type of impact the coronavirus will have on real estate.
Miami-based real estate agent Marine Lavaud-Borie with Douglas Elliman Real Estate gives insight on the current mood in the real estate market due to the coronavirus, as well as some new contract language aimed to help reduce uncertainties while leading up to closing.
Before COVID-19: Real estate predictions gone awry
Prior to the outbreak of the coronavirus, real estate prices were steadily on the rise. Mortgage rates were still low, as was inventory, making it a competitive landscape for buyers. More affordable interest rates paired with fewer homes to choose from created a seller's market. Plus, the economy was strong, with historically low unemployment. In February of this year, unemployment sat at just 3.5%, according to the U.S. Bureau of Labor Statistics.
As winter came to a close, buyers and sellers across the country were preparing to enter spring — the busiest time of the year for home transactions. Unfortunately for the real estate market, COVID-19 reached the U.S. in earnest in February, just as the season for home sales was supposed to heat up.
According to Lavaud-Borie, "People didn't realize what was going to happen."
The coronavirus' real estate market impact
The COVID-19 outbreak caught the global economy off-guard — leading to ripple effects in most every American industry. Like everything else in the world today, U.S. real estate isn't going about business as usual. Here are key changes occurring in the real estate market due to the coronavirus:
Impact on mortgage rates
The Federal Reserve has slashed the federal funds rate to 0% in response to the coronavirus and its projected impact on the global economy. And while that doesn't mean you can get an interest-free mortgage, it will still have an impact on mortgage rates. While there may be some rise and fall, in general, rates are on the decline again.
This means that the lower the rate you get, the less expensive your monthly payment will be. Plus, you'll save money on the cost of your home loan over time.
But while trending mortgage rates are becoming more buyer-friendly, there are other hurdles that could impact mortgage borrowers.
"Qualified mortgage guidelines are becoming more strict," Lavaud-Borie says. "Before the crisis, the minimum FHA credit score was around 580, and now it's 680, making it more difficult to get a home loan."
The Federal Housing Association itself hasn't changed credit requirements for an FHA loan. Lenders have always had the ability to enact more stringent qualifications for borrowers. With the coronavirus impact on real estate and the broader economy, it seems this will be the new norm, at least for now.
Impact on supply and demand
Lavaud-Borie says that sellers are taking their homes off the market due to COVID-19 uncertainty.
She says in Miami-Dade County, only 14% of homes were temporarily off-market at the beginning of the coronavirus crisis. "We're now at 48%," Lavaud-Borie says.
And, she says, the total inventory in the county has decreased by 41%.
In response to this trend, the National Association of Realtors (NAR) have provided agents with guidance on extending the usual 30-day pause on a listing to 90 days.
Impact on homebuilders
Homebuilders are also beginning to feel the impact of the coronavirus on new construction. The Associated Press recently reported that builders were already facing shortages on materials and workers — problems that are now exacerbated by the pandemic. Buyers are likely to see prices go up on new homes to compensate for the disruption in the supply chain.
Impact on real estate startups
Real estate startups like Zillow are also slowing down certain segments of their business. Zillow Offers, for example, is a program in which the company buys properties directly from the seller so they can avoid the hassle of listing their home and negotiating with buyers.
While the service has been available in 24 markets across the country, Zillow has temporarily suspended these operations. The company cited individual states' emergency orders for the halt of nonessential businesses as part of the decision-making process.
How will the coronavirus impact home contract negotiations?
The NAR, along with state associations, crafted home contract addendums to protect buyers during this time of economic uncertainty.
Lavaud-Borie says one of those addendums created for buyers in her area "allows people to extend dates for inspection, closing dates, and HOA approval."
She says the form "needs to be signed by the seller and buyer and gives a longer extension date for all of those requirements."
Many states, like Texas, are implementing similar contract addendums allowing for a cancellation after the extension period. One major caveat is that in most cases, the buyer will get back the earnest money deposit regardless of the reason for canceling.
Are realtors still allowed to host open houses during COVID-19?
The NAR advises that realtors look to the most current local, state, and federal guidelines when deciding to go through with planned open houses. Some local guidelines may expressly forbid open houses, while others may have broader "shelter-in-place" mandates that still rule them out. Plus, the NAR says, agents must first prioritize the health and well-being of their clients and prospective buyers.
Lavaud-Borie recommends that real estate agents think outside the box with their listings. She says buyers are home right now and have the time to look online for homes, even though they have to adjust their moving timeline.
"We can do video tours or live video where people can ask questions," she says. "Realtors need to be creative. We want to protect sellers, especially the elderly, so we can do FaceTime videos and wear gloves within the home to continue marketing listings in different ways."
She says agents can still enter sellers' homes when allowed, and take safety precautions (like gloves and masks) to adhere to social distancing guidelines.
For sellers, this may be a time to stand out because there's less competition. Even if it takes longer to sell your home, buyers aren't likely to judge the age of a listing in light of the coronavirus' impact on real estate.
So, how do I navigate the spring real estate season and the coronavirus?
Both buyers and sellers should get creative when it comes to accessing listing information. Choose an agent who is willing to FaceTime with you and provide virtual tours. If you're considering a new construction home, be prepared to increase your budget in case the price of raw materials rise in light of supply shortages.
Also, monitor your credit (and repair it, if necessary) to meet potentially stricter mortgage qualifications. Finally, ask your realtor about buyer-friendly contract addendums, so you have the flexibility to back out of a contract without losing your earnest money.
Follow these important coronavirus real estate tips
Tip #1: Sellers could use this social distancing time to do minor home repairs.
If you're planning to sell your home soon, consider using your extra time at home to make some improvements. But make sure to limit your time in public for things like runs to a local home improvement store. Just know: Your ability to run these errands could be limited if your state enforces lock-down restrictions.
Tip #2: Take the time to stage now.
Make your home ready to list when government restrictions are lifted. Check out these home staging tips to decide where you should focus your energy.
Tip #3: Don't be afraid to list your home now.
Right now, many buyers have more time on their hands to look at listings in greater detail. Consult with your real estate agent to learn how to put your best foot forward with an online listing.
Tip #4: Buyers — vet your real estate agents now.
Be ready to make a decision when social distancing guidelines are lifted.
The bottom line
The coronavirus pandemic has caused unexpected shifts across the global economy, including the real estate market. Although there may be some challenges to buying a new home, such as stricter mortgage guidelines and lower supply of houses for sale, there are many opportunities. As a buyer, you can borrow money for cheaper, or as a seller, consider using this time to make home improvements. Feel free to get creative with your approach to buying or selling your home!
---