Internet Speeds Are Slowing Due to COVID-19. Here Are Some Tips.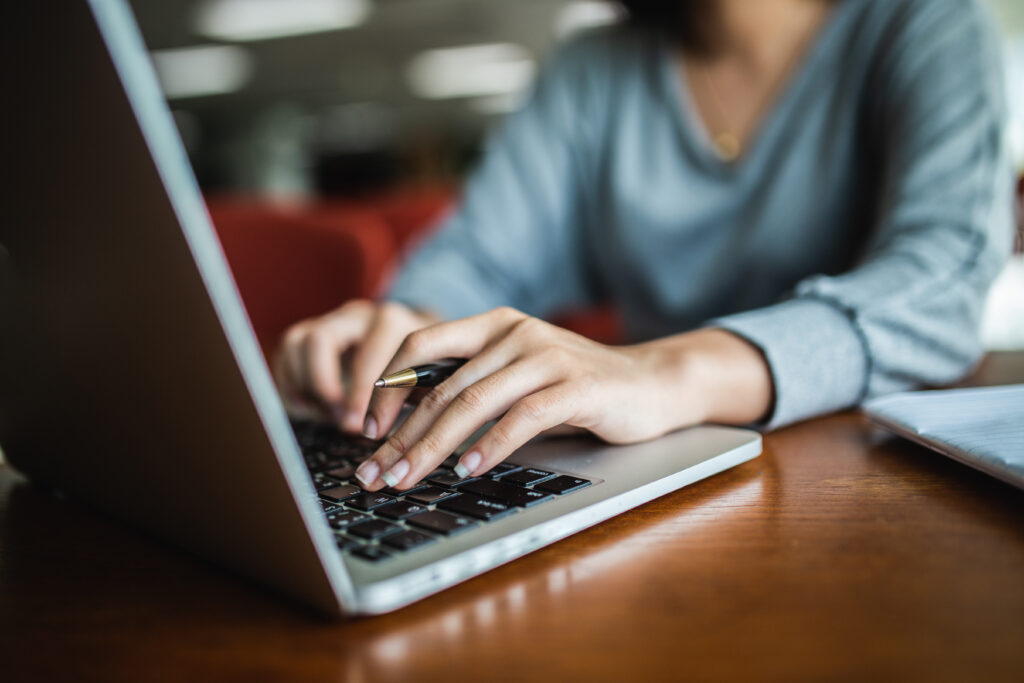 A large number of Americans are now working from home due to the COVID-19 outbreak, and students are finishing up the school year remotely. As a result, internet speeds are beginning to lag nationwide as people try to stream, videoconference, and download at much higher rates than ever before.
The New York Times reports that AT&T saw a 27% jump in traffic month-over-month, while Verizon saw a 22% increase. It comes as no surprise, then, that cities with large populations are facing substantial slowdowns while residents are under stay-at-home orders. In New York, for example, median download speeds dropped 24%.
Whether you live in a major city or a sprawling suburb, your need for the internet during the coronavirus pandemic is the same. The internet is your primary connector to work, friends, family, and entertainment — a fact that becomes more and more evident as more than states roll out stay-at-home orders for people in nonessential services.
The first thing to consider is upgrading your internet service. However, we recognize that budgets may be tight right now. If you're experiencing some internet lag and are wondering how to get faster internet speed for cheap or even free, follow these tips to maximize your connectivity throughout the coronavirus outbreak.
Tips on how to get faster internet speed during COVID-19
Tip #1: Place your router in a central location in your home.
This gives you a stronger signal and better internet speed. It also helps to keep your router above the floor.
Tip #2: Remove things near your router that may obstruct your Wi-Fi signal.
Microwaves, baby monitors, and metal can actually interfere with your Wi-Fi.
Tip #3: Update your modem.
Check with your internet service provider to make sure that the modem you have supports the speeds you've signed up for. If you're having trouble with your rented modem, now might be the time to buy one for yourself.
Tip #4: Try a hardwired broadband connection for your primary devices.
Now that you're spending a lot of time at home, it might be worth connecting your work computer or your smart TV straight to your network rather than using Wi-Fi for everything.
Tip #5: Check your router settings.
It may be on a default setting of just 20 MHz when it can support newer devices with faster speeds at 40 MHz.
Tip #6: Limit your family's data usage.
Either kick the kids off the internet completely while you work, or use your router to set data limits. You can limit bandwidth or timeframes.
Tip #7: Limit your own usage where you can.
If possible, reduce the amount of data and devices you're using for different activities. Is it really necessary to have your video on during those Zoom or Skype meetings? Video streaming requires more bandwidth, so turning it off can help reduce lag and other connectivity issues you may be experiencing. Similarly, consider streaming standard definition video instead of high definition (HD) where possible. You can disable HD video on Zoom, YouTube, Netflix, and other services.
Tip #8: Update your browser and clear caches.
The health of your browser is impacted by issues like ignored updates and cluttered histories. Clearing everything can help improve loading times and your internet speed.
Tip #9: Get a Wi-Fi extender.
A Wi-Fi extender can give your Wi-Fi a longer range, improving your signal throughout your house. This may be especially helpful if you work in an area that has a dead zone. Wi-Fi extenders can be inexpensive, although you may wish to pay more for wider coverage.
Here are the internet speeds you need for…
| Activity | Recommended Speed |
| --- | --- |
| Video Streaming (HD) | 5-8 Mbps |
| Video Streaming (4K) | 25 Mbps |
| Video Conferencing | 1.5 Mbps |
| File Downloading | 10 Mbps |
| Online Multiplayer Gaming | 4 Mbps |
| Emails | 1 Mbps |
| Social Media | 1 Mbps |
| Game Console Connected to Internet | 3 Mbps |
Source: Federal Communications Commission broadband speed guide
The bottom line
Check your internet settings to make sure your connection is maximized for fast internet speeds. Also, remember to consider physical obstructions that may be causing unnecessary internet slowdowns. Finally, be sure your equipment is up to snuff.
Yes, heavy internet traffic is an issue while people are isolating during the coronavirus pandemic. But you can lessen the impact on your own household by performing a quick audit of your set-up and equipment.
Frequently Asked Questions  
How do I get faster internet speeds?
You can't control how many people are using the internet in your area, but you can control your equipment and set-up of your devices. Make sure you're using the right equipment for your data plan. Also, remove obstructions between your devices and your router.
What is a good speed for internet?
It depends on your needs. You can stream HD video with as little as 8 Mbps. But if you have several people in your house who use devices or need to videoconference and download files at the same time, a higher speed is better. Use the chart above to determine the most internet you need at one time.
How can I increase my download speed?
Run a speed test to find out your current internet download speed. You may notice that performance is better or worse at different times of the day. End tasks you're not using and make sure you're not needlessly streaming other services.
Does a Wi-Fi booster increase internet speed?
A Wi-Fi booster can give you a longer range of Wi-Fi, but the available bandwidth remains unchanged. You may experience slower speeds if you end up using more devices over a larger area on the same Wi-Fi network. It does help, though, if you like to use the internet in a place that's otherwise obstructed from your Wi-Fi router.
---