What Happened to MindSpring.com?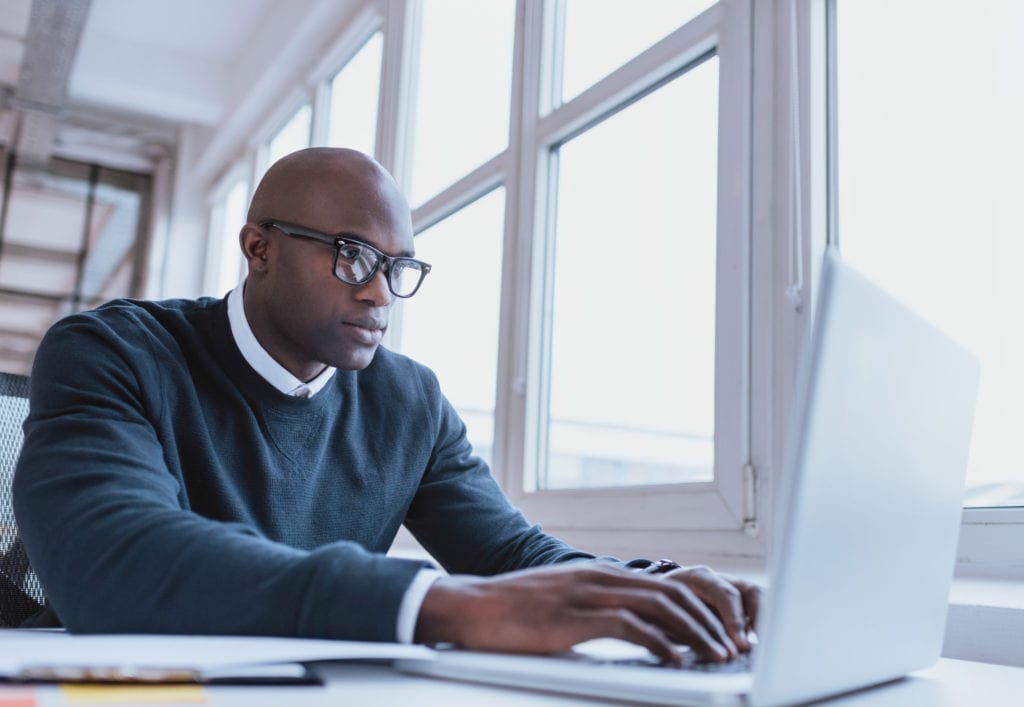 MindSpring was an Internet Service Provider (ISP) started by Charles Brewer in 1994. Brewer reports that he did not know what kind of business he wanted to start when he left his job in 1993. One thing was clear though, he was not going to look for another job.
Brewer would later say that he knew he wanted to establish an organization "in which employees enjoyed their work and were given real responsibility." He adds that he envisioned a business "that treated its customers with respect, and always met its commitments." That business Brewer envisioned would later be MindSpring.
Today, MindSpring.com is no longer online. What could have happened to the website? We took the time to track down the history of the company.
The man behind MindSpring
MindSpring's founder, Brewer, was a Stanford University MBA graduate. He said that he started MindSpring after feeling frustrated when he tried to connect to the Internet for the first time. This experience showed him that there was a need for a user-friendly software package for non-technical folks.
After giving the idea more thought, Brewer was convinced that a business, like MindSpring, would provide him with an opportunity to live his core values and beliefs. These values included respect for individuals and a commitment to honesty and integrity.
The history of MindSpring.com
When Brewer decided that the timing was right to launch MindSpring, he had $150,000 in personal savings. The business started as a small company in Atlanta in February 1994.
When MindSpring opened its doors for the first time, it had 32 non-paying customers. The idea behind taking on these customers was to test the system. In June of the same year, the business gained its first paying consumers. By the end of 1994, the firm had over 1,000 customers and 8 employees.
Going public
In 1996, MindSpring became a public company. When that year ended, it had 321 employees and over 121,000 subscribers. Three years later, the business had 977 employees and a subscriber base of a little less than 700,000.
The acquisition of Netcom On-Line Communications Services Inc., by MindSpring, in February 1999, effectively guaranteed that the ISP crossed the 1,000,000 subscriber mark. The sale meant that MindSpring also acquired Netcom's U.S. subscriber base.
Becoming EarthLink
In a deal that the Los Angeles Times described as having the potential to "hasten (the) rollout of high-speed Net services," MindSpring merged with EarthLink in February 2000. This created a $3.9 billion company that would be bigger than the leading competitors at that time, Microsoft Network, CompuServe, and the WorldNet service, owned by AT&T.
While MindSpring seemed on a steady growth path, it was the merger with EarthLink that instantly catapulted the ISP into the big leagues. The combined companies immediately became one of the top players in the industry, second only to America Online, which was already serving nearly half of the Internet population at the time.
Other than a shared ambition to grow their customer base, the two companies also indicated that they shared an intense focus on customer service. They had taken up the two top rankings in customer service as rated in a J.D. Power and Associates (U.S-based data analytics and consumer intelligence firm) survey released in the same year they merged (Source).
By the time MindSpring merged with EarthLink in 2000, it had services in eight cities across the U.S., including Atlanta, Los Angeles, San Francisco, San Diego, Dallas, Chicago, Sacramento, and Houston.
Following the merger, the two companies announced that they had a combined user base of 3 million customers. While this may sound impressive, it was nowhere near the 18 million subscribers that the company's competitor, American Online (AOL), claimed.
Even though MindSpring and EarthLink combined had only a fraction of the market share enjoyed by AOL, the merger was still a notable move. For instance, the AOL chief executive officer and chairman indicated, in a comment, that he had expected similar industry-wide transactions and that he was "surprised it hadn't happened sooner."
Nevertheless, the two companies turned their marketing canons on the industry with a planned $300 million advertising campaign aimed at nearly doubling their number of customers by the end of the following year.
Fraud charges against EarthLink co-founder 
Two years after the merger between MindSpring and EarthLink, one of EarthLink's co-founders, Reed Slatkin, found himself on the wrong side of the law. A CNN Law Center article reported that Slatkin had "agreed to plead guilty to 15 felony counts connected to a scheme that bilked hundreds of investors out of hundreds of millions of dollars."
The U.S. Attorney's office revealed that Slatkin was personally liable for at least $240 million in losses from a scam described as "a massive Ponzi scheme" and that he would be arraigned in court sometime in April 2002. He got fourteen years in prison for the crime.
What then happened to MindSpring.com?
The merger between MindSpring and EarthLink in 2000 seems to have been the beginning of the end for the MindSpring.com brand and its linked resources. EarthLink went on to undertake a series of acquisitions aimed at expanding its market share in the telecom space.
Although the company maintained most of its primary service offerings, the MindSpring.com brand dissolved during the mergers and acquisitions. MindSpring.com seems to have been available online until about 2007 when it began to divert visitors to other sites.  By 2000, MindSpring.com stopped working entirely.
Find the cheapest internet service provider
You might have just left your previous internet provider's service area. Or maybe you're just wanting to start fresh with someone new. Whatever the circumstances, moving is the perfect time to reconsider your internet options. And after all that you've just spent on your move, you're probably searching for the cheapest internet plans.
If you're looking for ways to cut down on your monthly expenses, look no further. At MYMOVE, we're sharing some of the cheapest internet service providers on the market and tips to help you avoid overpaying for internet.
Cheap internet plans under $50/mo.
You'll find many cheap internet plans around the country for under $50/mo. Among those plans are a few types of internet connections: cable, DSL, fiber, and satellite.
Cable internet plans are generally the cheapest option, but if you've just moved to a rural area, satellite internet might be the only provider available.
Here are our top 10 picks for cheap internet plans under $50/mo. — regardless of connection type. Keep in mind that not all plans are available in every city. Be sure to check out availability for each provider at your new home address.
*As of 10/25/2019
Ways you can save 
There are many ways you can avoid overpaying for internet. Some of these ideas are no brainers, while others require a little more strategy.
Only pay for the speed you need: If you're not paying attention to the details of your internet plan, you may pay more for a faster plan than you need. Most providers offer scenarios for each internet plan, depending on speed. For example, AT&T's Internet 100 Plan is best if you're interested in online shopping and browsing.
Shop promotions and service bundles: Many internet service providers will run special promotions, especially for new customers. If you're interested in bundling your services — meaning that you receive services like internet, TV, and mobile from the same company — you have the opportunity to save money on your internet bill.
Choose a plan with a high data cap or unlimited: Data overage charges are common fees that can increase your monthly internet bill. If you're looking for a cheap internet plan and don't want to worry about usage, make sure you choose a plan with a high data cap or unlimited data.
Check the fine print for additional fees: You may be attracted to the low monthly price of the internet plan written in big bold type, but make sure you read the fine print before you make a decision. That's where you'll find additional fees for things like installation, equipment, and wiring.
Consider buying your own modem and router: You can avoid monthly equipment fees by using your own modem and router. Your one-time payment may seem expensive, but it will pay for itself in a matter of months.
Watch out for these unexpected costs 
As we mentioned above, it's important to read the fine print for the internet plan you're interested in before you decide to make a purchase, because those fees may significantly increase your upfront costs or your monthly bill.
Keep an eye out for these fees:
Installation fees: This is typically a one-time fee that usually costs $100 to $150 for professional installation. Some plans have a DIY installation, which is a little cheaper. If you feel comfortable enough to install your own equipment, you'll save some money on installation.
Equipment fees: This is the price you pay to lease your modem, router, or both. You can avoid this fee if you purchase your own equipment. Otherwise, the cost of the equipment will typically be added to your monthly bill.
Early termination fees: If your internet plan is under contract, and you have to cancel the plan before your contract has ended, many internet providers will charge an early termination fee. So, opt for internet plans with no contract required, like many of the internet plans mentioned above.
Data cap fees: One of the easiest ways to increase your monthly internet bill is by going over your data cap. Look for an internet plan that has a high data cap or none at all.
Frequently Asked Questions
Where can I get cheap Wi-Fi? 
There are many inexpensive internet plans available by providers around the country. Take a look at the table above to find 10 internet plans under $50 per month — most if not all of them should include Wi-Fi connectivity at little or no extra charge.
How can I reduce my internet bill?
Make sure you're only paying for the internet speed you need, bundle services if you can, look for an internet plan with a high data cap or unlimited data, and consider buying your own equipment.
How do I know if an internet plan has extra fees?
Make sure you read the fine print before you choose an internet plan. That's where you'll find hidden fees like installation, wiring, and cancellation fees.
---
Everything for your move, all in one place
Curate your personalized moving checklist, set up TV & Internet, and more with a free MYMOVE account.
Save on your move and tackle upcoming to-dos with your free MYMOVE account.