Best High-Speed Internet Providers of 2021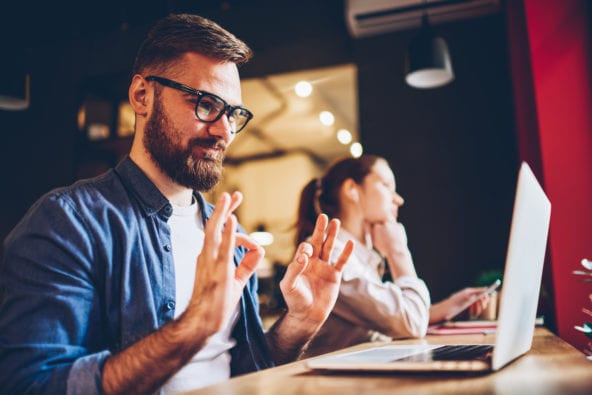 GaudiLab / Shutterstock
High-speed internet isn't a necessity for everybody, and sometimes high-speeds just aren't available in certain areas. Many people can get by with satellite or mobile hotspots for basic web browsing, but for those of you who need it, fiber and cable internet provide more reliable connections, download speeds of 25 Mbps or faster and more capabilities for internet use without interruption. This speed and reliability are must-haves for online gamers, movie or television streamers and for those who are running their business or side-hustle from home.
Whether you've just moved and are looking to see what providers are out there, or you're just fed up with inadequate service, read on to find the best high-speed internet providers out there right now.
What high-speed internet providers are available in 2021?
Whether internet service providers (ISPs) in your area are familiar names or companies that are newer to the scene, there's a lot to consider when deciding which one offers the best internet options for you. Here are our top five choices from all of the major providers.
AT&T
AT&T is a well-known name across the U.S. and is pretty widely available across the country. AT&T offers internet in various capacities to 21 states across the country. AT&T also offers lightning-fast fiber-optic in many areas on the Southwest coast and in the Eastern and Midwest parts of the country.
Comcast Xfinity
Xfinity puts a new name to an older company. Comcast has been around as a cable provider since the 1960s, and got into the internet game in 1996. Having teamed up with a well-known name like NBC makes it top-of-mind when it comes to home entertainment. It's got reliable, speedy internet service for most of the country.
CenturyLink
CenturyLink is also on the fiber-optic bandwagon, offering speeds up to 940 Mbps in some areas. Its standard internet coverage extends to 36 states across the U.S. CenturyLink's real claim to fame is its pricing and contract-free internet deals. Its "Price for Life" offer guarantees that as long as you keep your plan, the monthly charge won't increase.
Frontier
Available in 25 states across the U.S., Frontier makes waves for its lack of data caps: a real bonus for high-bandwidth internet users and big families. Because additional data charges can quickly bump monthly costs from so-so to soaring, users can rest easy with Frontier. The company currently offers both cable and fiber internet where infrastructure exists.
Charter Spectrum
With gig network speeds up to 940 Mbps and cable internet available in areas where fiber connections are limited, Spectrum offers fast speeds to 41 states making it one of the most available networks around. They have no data caps and provide a free modem and antivirus software.
Let's dive into the details on these providers…
Best fast internet service
* Pricing and availability as of February 16, 2021
Comparing the best high-speed internet providers
AT&T
In select regions, AT&T will give an over 99% reliability guarantee on its fiber-optic and cable internet networks. That well-known and trusted performance is what sets AT&T apart from its competitors. Its included internet security suite and Smart Home Manager app further convince any fence-sitters of the company's aptitude for pleasing its customers.
AT&T's fiber packages are tiered by speed and start at 100 Mbps download for $35 per month. The top-level 1000 Mbps comes in at $60 per month. There are no data caps or annual contracts when you sign up for AT&T internet.
CenturyLink
High-speed internet starts at $49 per month for 20, 80 and 100 Mbps packages at CenturyLink, all depending on what's available in your area. Fiber-optic internet at 940 Mbps costs $65 per month where it's available.
CenturyLink's no-contract plans are attention-grabbing since there's nothing worse than signing on to a long-term contract and finding the service just isn't working for you. However, as long as you stay on the service you signed up for, CenturyLink will give you the Price for Life treatment — your price will never change.
Frontier Communications
Frontier offers a number of packages that vary in speed and price point. With fiber-optic prices starting at $49.99 per month, it's one of the cheapest solutions for high-speed internet. That price point only gets you 50 Mbps download and upload speeds, though. Possibly the best value is the $59.99 per month package, which bumps speeds up considerably to 500 Mbps. The highest tier, 940 Mbps, comes in at $74.99 per month.
Frontier's lack of a data cap adds the icing on their low-cost cake since overage fees can add up fast, especially during an HD binge-watching weekend marathon. Starting prices are set for a year and bundles on Frontier's products are decent, too. When you bundle with Internet, a basic TV add-on is just an additional $24.99 per month. 
Xfinity
Another company that's offering packages with no long-term contract, Xfinity makes a play as one of the most affordable internet service providers in the game. Packages that can reach up to 25 Mbps download speed comes in at only $25 per month with no fixed term attached, although the price bumps after the first 12 months of service. The full 400 Mbps service comes in at $80.
TV bundles sweeten the deal, with packages such as 1,000 Mbps internet service and over 250 channels for $149.99, although the TV packages come with a required commitment.
Charter Spectrum
As one of the most widely available providers, Spectrum offers fast speeds to many customers in the U.S. Packages start at $49.99 per month with speeds ranging from 30 Mbps to 940 Mbps for cable and fiber connections. Spectrum also provides no data caps or speed throttling (slowing speeds after a certain threshold). Spectrum also offers bundled packages with cable TV, home phone, and mobile.
*Prices are accurate as of February 16, 2021.
Call to learn about the best high-speed internet providers in 2020
Choosing an internet provider is a big decision. If you're signing up for a contract with a company, you should do your homework to be reasonably sure you'll get the fastest internet speed and service you want and need. Check the availability of these and other providers in your area and read reviews to determine the best option.
---
Bring on the savings
Unpack unbeatable deals
We can't sugarcoat it — moving can be expensive. That's why we team up with your favorite brands to help you save on everything you need (and want!) for your new home. The best part? You won't find these deals anywhere else.
VIEW YOUR DEALS